Community Calendar November 28 - December 4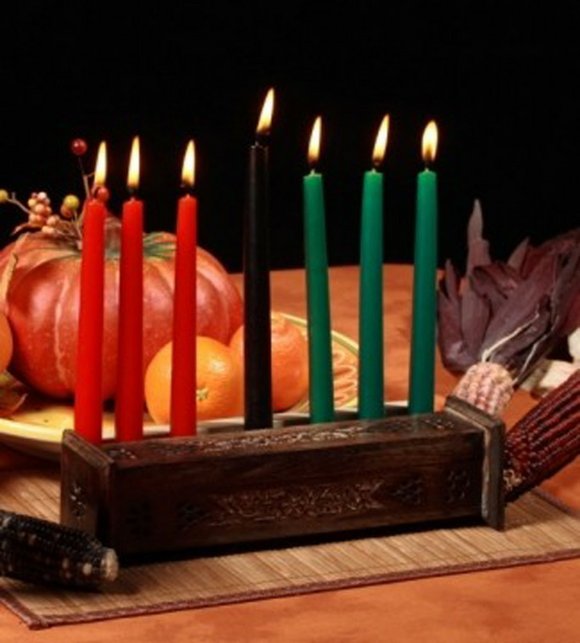 Greetings! To all WBAI listeners, we are "Giving Thanks" for your support at the WBAI "Fight Back" meeting. Pacifica interim Executive Director John Vernillen has been fired, but those coup members who enabled him are still around. WBAI needs you. Listen and visit: www.WBAI.org
Coming: Tony Award nominee Ephraim Sykes will star as Michael Jackson in the upcoming Broadway World Premiere of "MJ the Musical. "MJ" begins preview performances on Mon. July 6, 2020, at the Neil Simon Theatre. Opening night is Thursday evening, Aug. 13, 2020, at 6:30 p.m. Tickets for "MJ: the Musical" go on sale on Jan. 15, 2020, at 10 a.m. For priority ticket access, go to:www.MJTheMusical.com.
A celebration of life for "Beloved" Pulitzer-Nobel prize winning author Toni Morrison was held at the Cathedral of Saint John the Divine Thurs., Nov.21. Speakers included Oprah Winfrey, Ta-Nehisi Coates, Kevin Young, Angela Davis, Fran Lebowitz, David Rednick Jesmyn Ward, Edwidge Danticat, and Michael Ondaatje.
THEATER
"Tina: The Tina Turner Musical" written by Katori Hall with Frank Ketelaar and Kees Prins, Directed by Phyllida Lloyd. Lunt-Fontanne Theatre, 205 West 46th St, Manhattan. The 'Queen of Rock n Roll,' in performances now; Tony Award and Olivier Award nominee Adrienne Warren ("Shuffle Along") is cast in the title role, Nkeki Obi-Melekwe as Tina at select performances. Daniel J. Watts as Ike Turner. For information, visit: www.ticketmaster.com/lunt-fontanne- theatre-tickets-new-york/venue/24583
"Twas The Night Before Kwanzaa" A holiday comedy that finds Santa Claus diverted to Africa to hear about Kwanzaa. Sat. Nov. 30 from 2 p.m.- 6 p.m., Sun. Dec. 1 at 4 p.m., Fri. Dec. 6 at 8 p.m. and Sat. Dec. 7 at 2 p.m. and 6 p.m. Sun. Dec. 8 at 4 p.m.,Thurs. Dec. 12 at 7 p.m. Doors open one hour before showtime. Call: 718 723 1800 or Visit: www.blackspectrum.net
"The Best Things In Life." Playwright David Lamb; producer Jamillah Lamb (creators of "Platanos and Collard Greens") are back with the hilarious, romantic, redemptive story of music's biggest star who's sold out to have it all, until an unwanted visit from the ancestors upends his world. Sat.Dec.7 at 8 p.m. Improv Asylum, 307 West 26th Street, Manhattan. For more information, call: (212) 352-3101 or visit: www.thebestlaughs.com
"Fires in the Mirror" is a re-imagining—with new performers and collaborators—of Anna Deavere Smith's Drama Desk award winning groundbreaking response to a civil outbreak. The work reveals the underlying racial tensions in the nestled Brooklyn community of Crown Heights during the summer of 1991. This landmark play launches Anna Deavere Smith's Residency 1 at Signature Romulus Linney Courtyard Theatre.Through Dec.15. Pershing Square Signature Center, 480 West 42nd St., Manhattan; For more information, call: (212) 244-7529 or visit :www.info.comSignature+Theatre.
"Slave Play" comes to Broadway. Written by Jeremy O. Harris, directed by two-time NAACP and OBIE Award winner Robert O'Hara. The Old South lives on at the MacGregor Plantation—nothing is as it seems, and yet everything is as it seems ripping apart history to shed new light on the nexus of race, gender, and sexuality in the 21st-century. For more information, visit: www.slaveplaybroadway.com
"Ain't Too Proud" celebrates The Temptations' extraordinary journey from the streets of Detroit to the Rock & Roll Hall of Fame, written by three-time Obie Award winner Dominique Morisseau. Imperial Theatre, 249 West 45th Street, Manhattan. For information, call: (844)-379-0370 or visit: www.secureboxoffice.com