Charles Alston, painter, sculptor, and teacher
Herb Boyd | 11/21/2019, 12:18 p.m.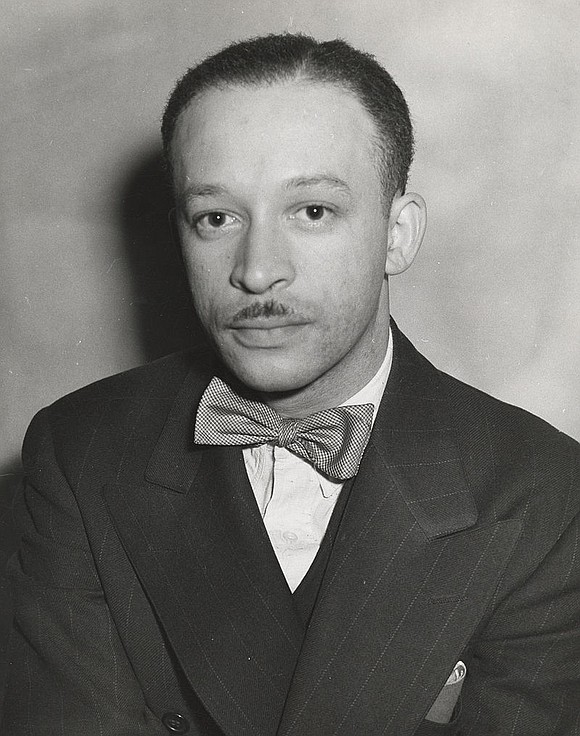 Once again while profiling one often unsung notable you discover another, and as on this occasion that significant other truly is significant. This is certainly the case of artist Charles Alston, whose wife, Dr. Myra Logan, was featured last week.
Where their lives intersected warrants repeating, but this time from Alston's perspective, and that perspective, both literarily and figuratively, is key to the life and legacy of the esteemed artist.
Alston was born Nov. 28, 1907 in Charlotte, North Carolina to Rev. Primus Priss Alston and Anna Elizabeth Miller. He was the youngest of five children, two of whom died during infancy. His father's life began in slavery, but through grit and determination he overcame the hardships and eventually was the founder of St. Michael's Episcopal Church. He had died by the time Alston was three.
After his father's death, his mother married Harry Bearden, which made him a cousin of the renowned Romare Bearden. His stepfather was an ardent advocate in the Civil Rights Movement that greatly influenced Alston. During the Great Depression, the family moved to New York, where for a spell they did fairly well financially, but, like so many others, the hard times were inevitable in the 1930s.

It was at DeWitt Clinton High School in the Bronx that Alston's creativity and artistic skills began to bloom. He was the art editor of the school's publication Magpie and joined the Arista-National Honor Society. Later he attended the National Academy of Art. His academic career was bolstered when he received a scholarship from Yale University to attend the school's prestigious School of Fine Arts, an honor he declined, choosing instead to go to Columbia. At Columbia he worked for the school's newspaper, the Daily Spectator. He also drew cartoons for the Jester, the school's magazine.
After graduation in 1929, Alston studied at the Teachers College, earning his master's in 1931. The New Yorker and Fortune were other magazines that often featured his work. In 1942-43, he was in the Army and stationed at Fort Huachuca in Arizona. During this stint, he also was an artist in the Office of War Information and Public Relations.

As was noted in the profile on his wife, Myra, they met while he was working on a mural project at the Harlem Hospital. She was a medical intern in 1936 when they met and she served as a model for the mural Modern Medicine, in which she appears as a nurse holding a baby. That mural has been recovered, restored and now can be seen in the Hospital's spacious gallery. They married on April 8, 1944.
In 1950, no longer in the military, he began creating abstract paintings as well as continuing his interest in the figurative mode. Soon, the compulsion to focus on his own work took him from the commercial realm. He had his first painting exhibited at the Metropolitan Museum of Art in 1950. Three years later his first exhibition was held at the John Heller Gallery.
In 1956, he was appointed as an instructor at the Museum of Modern Art, a first for an African American. After completing a year at this post, he embarked for Europe, settling in Belgium. He was elected as a member of the American Academy of Arts and Letters in 1958.