The annual BET 2019 Soul Train Awards lit again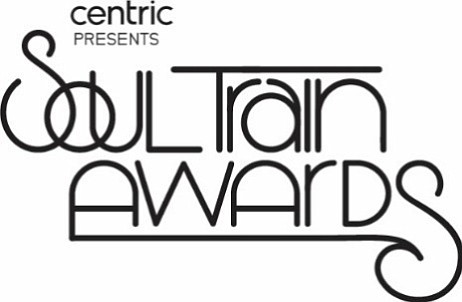 The candidates are getting a clearer indication of where the votes are going to go regarding the selection of the adversary against the reigning president of The United States; but they still continue to press in search of votes. A lot of dough is spent in pursuit of votes in the political realm annually, fortifying the need to be participants in the process. That gets me to thinking, how can I get to get my voice heard in other endeavors in which voting is required. From a personal standpoint, we're about to enter the entertainment award season and I participate every year from the sidelines; reporting on the outcome. I'm making a vow to now try to get a say in who is going to get bestowed with the titles of 'Best Of..' for the end of the calendar year or immortalized for career achievement. Respective examples of forthcoming events illustrate where we are trying to involve ourselves.

The annual BET 2019 Soul Train Awards featuring an exciting lineup of unforgettable performances including special moments and appearances by some of the brightest stars in R&B, Gospel, Adult Urban Contemporary and soul will air LIVE on Sunday, November 17, 8 p.m. from the Orleans Arena in Las Vegas. Performers as of now include Wale feat Jeremih and Kelly Price, Queen Naija, K. Michelle, SiR, Boyz II Men, Luke James and BJ the Chicago Kid. The heavily anticipated Soul Cypher will bring together top vocalists for a spellbinding melodic performance with Anthony Hamilton, Carl Thomas, Erykah Badu, Keyshia Cole, Le'Andria Johnson and Robert Glasper. As for the actual award contenders we find the best odds going to Chris Brown who leads with 8 nominations, followed by Drake with 7 nods, and Beyoncé and Lizzo with 6 each. Five-time Grammy Award winning producer duo, Jimmy Jam & Terry Lewis are also set to receive The Legends Award and Billboard Gospel Artist of the last decade, Yolanda Adams, is set to receive the fifth annual Lady Of Soul Award.

In other news, The Songwriters Hall of Fame has announced its slate of nominees to be voted upon for induction at its 51st Annual Induction & Awards Gala on June 11, 2020, in New York City. As an organization, The Songwriters Hall of Fame is dedicated to recognizing the work and lives of those composers and lyricists who create music around the world. A songwriter with a notable catalog of songs qualifies for induction 20 years after the first significant commercial release of a song. Eligible voting members will have until midnight on December 16, 2019 to turn in ballots with their choices of three nominees from a songwriter and three from a performing songwriter category. December 16th?! Wonder if I can get in on that process. Would absolutely love to lay out cases for the following, although on the strength of their accomplishments alone, they should soon find themselves immortalized.

Chad Hugo / Pharrell Williams, professionally known as The Neptunes
William "Mickey" Stevenson
André "André 3000" Benjamin / Antwan "Big Boi" Patton, collectively known as Outkast
Ernie Isley / Marvin Isley / O'Kelly Isley / Ronald Isley / Rudolph Isley and Chris Jasper or as we know them, The Isley Brothers.
The competition they find themselves up against may find their names slip through the cracks and we must assure that doesn't occur.

Will keep you posted throughout 2020 on my quest but as for now, we gonna keep bringing that heat weekly. Over and out. Holla in 7 days. Until then, enjoy the nightlife.