Public Oversight of Surveillance Technology (POST) Act
Christina Greer Ph.D. | 11/7/2019, 11:51 a.m.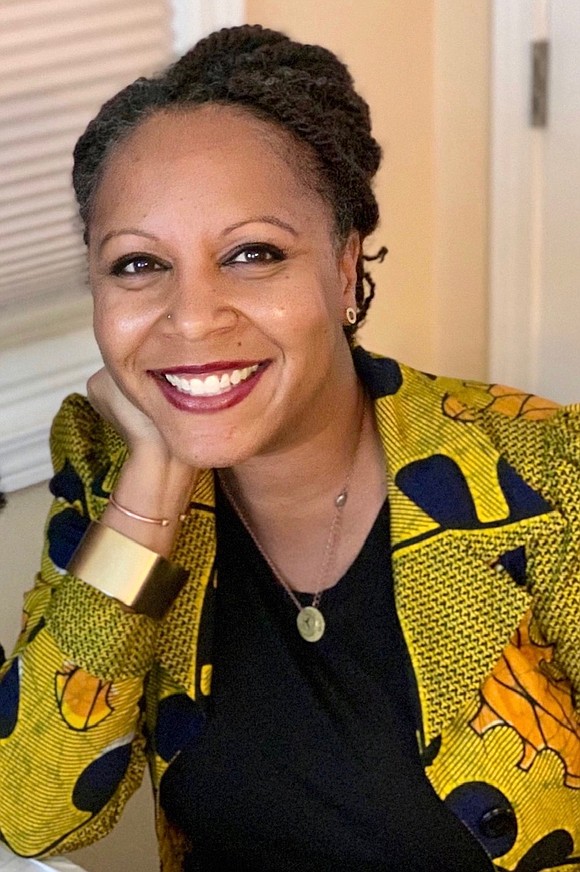 I am so sure many of our readers saw the horrifying video of 19-year-old Adrian Napier tackled by close to a dozen NYPD officers with guns drawn on a crowded subway car just because he allegedly skipped the $2.75 subway fare. This comes on the heels of Governor Cuomo pledging to add 500 new police officers to enforce MTA rules and regulations at 50 select subway stations across the city. One need not be a scholar of racial politics to know which communities will be disproportionately affected by this new surge in police presence. To make matters even more potentially dangerous, these new officers will not be outfitted with body cameras. Therefore, many of the egregious interactions our youth will have with law enforcement will likely be documented by bystanders (when the bystanders themselves are not running from police who have guns drawn).
The complicated additional focus to this debate is the hyper surveillance of communities of color. Just as New York City residents were organizing and marching in downtown Brooklyn last Friday night, MTA officials were installing a host of brand new surveillance cameras at the turn styles at Fulton Street station. With these complex debates looming, the Public Oversight of Surveillance Technology (POST) Act, introduced by Council Member Vanessa Gibson, is slowly making its way through the City Council. The Post Act has been pending for more than 2.5 years but has steadily gained support, and now an overwhelming majority of City Council members are co-sponsors.
Even as other cities go much farther and completely ban spy tools like facial recognition, the POST Act is just demanding transparency about what technology the NYPD uses and a privacy/policy audit. The organizers argue, "[T]he NYPD has built-up an arsenal of cutting-edge, military-grade spy tools without any public notice, debate, or oversight. The POST Act brings much-needed civilian review to NYPD policies, letting elected lawmakers know the types of surveillance conducted on New Yorkers and how that information is kept safe from federal agencies, including ICE."
The bill was heard by the Public Safety Committee in 2017, but it has not been discussed and debated since it was reintroduced in 2018. Last week, 70 organizations around the country sent a letter to City Council Speaker Corey Johnson demanding the bill get passed before the end of the year. Some of the concerns are detailed as the NYPD building "an arsenal of spy tools on the public tab while trying to block public notice and debate. These tools not only include the so-called 'gang database,' but also items like facial recognition, IMSI catchers (so-called 'stingrays'), and automated license plate readers that can monitor a vehicle's location throughout the city."
If you would like to learn more, please visit the Surveillance Technology Oversight Project at the Urban Justice Center at www.stopspying.org.
Christina Greer, Ph.D., is an associate professor at Fordham University, the author of "Black Ethnics: Race, Immigration, and the Pursuit of the American Dream," and the co-host of the new podcast FAQ-NYC.