More designers of color hit NYFW for SS'20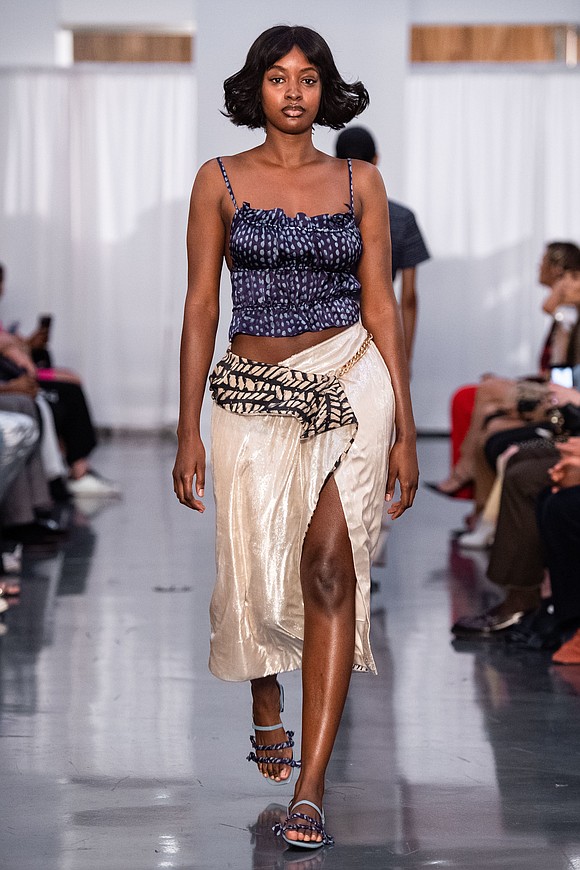 From Africa, Maki Oh is a womenswear brand that fuses traditional African techniques with detailed contemporary construction. Founded by Maki Osakwe in 2010, the Maki Oh design ethos challenges prevailing notions of beauty and analyzes cultural norms through a womanist lens. Founded in 2010 by Maki Osakwe, the brand is centered on a woman's sense of identity and culture. For spring/summer '20, they created narrative pieces that function as direct channels of communication. The Maki Oh vision extends to a textured, layered and three-dimensional aesthetic. It embodies the philosophies of sustainability, preservation, strength and complex simplicity.
Michelle Obama, Lupita N'yongo, Solange Knowles, Leelee Sobieski, Alek Wek, Thandie Newton, Azaelia Banks and more have worn Maki Oh's clothes. The brand has shown in various publications, and the standing-room-only NYFW audience loved the looks on the runway.
In 2014, Maki Oh was invited to the White House as one of Michelle Obama's favorite designers, along with Diane von Furstenberg, Jason Wu and more. Maki Oh was the first and only Africa-based designer to be invited to the White House. Maki Oh was also one of two Africans to become a finalist in the first LVMH Prize for Young Fashion Designers.
From Mexico City, fashion designer Victor Barragan is now based in New York City. He studied industrial design at the Universidad Nacional Autonoma de Mexico in Mexico City. His fashion label Barragan, started in 2014, explored today's internet culture and, with his graphic t-shirts, the company quickly gained a cult following amongst the internet community. Barragan is an underground fashion label that plays with gender identity and politics. They question clothing for modern-day consumption of fashion, media and pop culture. For spring/summer 2020, he continues to push boundaries, and calls into question contemporary modes of dress, consumption and living.