Jack O'Dell, an unflinching foe of oppression, dead at 96
Herb Boyd | 11/7/2019, 12:05 p.m.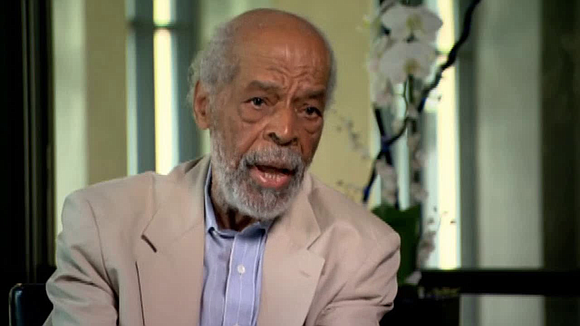 Almost a year ago to the day, I featured Jack O'Dell in the classroom column, which was a rare entry since the focus is usually on the deceased. I have resurrected the column since O'Dell joined the ancestors last Thursday, Oct. 31. He was 96.
In the recently published book "Black Power and Palestine: Transnational Countries of Color" by Michael Fischbach there are number of citations related to O'Dell. Now, he may not be as well-known as some of the key figures in Fischbach's study, but there was a time in the mid'50s and a decade or so thereafter that O'Dell was a prominent activist and a vital member of the circle of advisers surrounding Dr. Martin Luther King Jr.   
Even during this important phase of U.S. political and civil rights history, O'Dell chose to move quietly behind the scenes, only occasionally surfacing to give voice to his views and sentiments that were incontrovertibly on the left.
Born Hunter Pitts O'Dell in Detroit on Aug. 11, 1923, Jack—he took his grandfather's name in the 1930s to honor him—was the son of George Edwin O'Dell, a hotel and restaurant worker and Emily O'Dell, who studied at Howard University where she majored in music and later taught adults to play classical piano.  It may have been his grandparents who were significantly involved in raising him and may have given his appreciation and later commitment to the cause of the dispossessed and working class.
Jack left Detroit after high school and attended Xavier University in New Orleans in 1941 where he studied pharmacology. With the outbreak of World War II, he dropped out of college and joined the Merchant Marines. Among the enlistees in his units were a number of leftist oriented marines and it was from them that he began to learn about progressive political movements and their fight against exploitation and racism.
Subsequently, he became active in the National Maritime Union, devoting himself to a variety of civil rights actions, particularly the organizing of hotel and restaurant workers in Florida at the end of World War II. In 1946, when the Southern Negro Youth Congress held its landmark summit in Columbia, South Carolina, Jack was among a coterie of notable freedom fighters, including Paul Robeson, Louis Burnham, James and Esther Jackson, and Herbert Aptheker.  They would remain lifelong friends and comrades in the struggle for civil and human rights, and the occasion was even more memorable for the speech W.E.B Du Bois delivered entitled "Behold the Land."
Practically at the same time the SNYC was active, Jack was also part of the Civil Rights Congress that evolved from several other radical organizations concerned with the fight against racism and oppression. Jack's affiliation and membership in these organizations and the Communist Party would prove detrimental later on with the onset of McCarthyism and the HUAC.  The end result of the investigation into his life and activities put an end to his membership in the Maritime Union.  Even so, he continued to be committed to the struggle for civil rights in the South, and this participation would lead inexorably to his role in the emerging Civil Rights Movement and a critical association with Dr. King.