Horoscopes by Ashley's Aquarian Age: November 7 - November 13
Ashley Brockington | 11/7/2019, 10:35 a.m.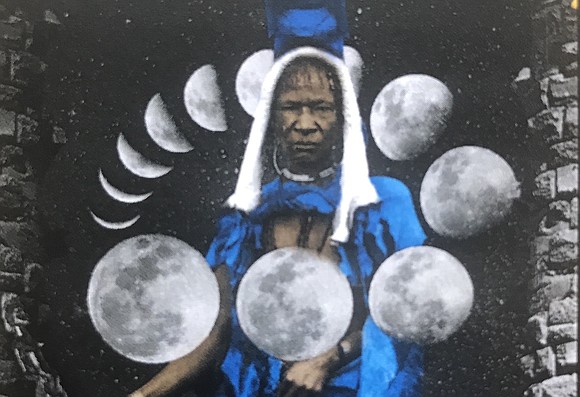 Let us prepare for the bounty that is the holidays by celebrating the full moon in Taurus on the 13th. The sign of Taurus represents all the things that we find valuable. For you, this could mean stocks and bonds or diamonds in a safe deposit box. For others, it might mean time to spend doing nothing. Society doesn't decide what Taurus desires, it's personal. Taurus craves security in the form of money, real estate and quality fabrics. Sensual Taurus likes things that feel good on the skin. Scorpio is known for being sexual; its complementary sign Taurus is sensual. All of us will experience the sensual full moon in Taurus next week, but each sign will experience it in a different part of the chart which represents areas of our lives. Read on to see where the full moon is shining on you!
ARIES: The moon is lighting up your work. Taurus is fertile suggesting that something is growing here. The full moon represents a culmination of the previous new moon of the same sign. What work project did you start six months ago when the new moon was in Taurus? You should be seeing signs of growth or profit now.
TAURUS: Do you remember what you wished for on your birthday? Well, with the full moon lighting up your house of the self, there is a good chance that you are getting what you asked for. Supportive and stabilizing Saturn is giving you earthy support to get some shit going! Make a plan, Taurus. The sky is supporting your success.
GEMINI: The full moon in your house of endings suggests, well, endings. The 12th house can be delusional. We hide things there that we don't want to or aren't ready to see. Taurus full moon suggests some growth in your inner life. Feel good about letting that shit go. Ready, set, next phase.
CANCER: The full moon in your social 11th house pulls you out of your shell this full moon weekend (a few days before, actually). Fertile Taurus suggests that some of your friendships may be experiencing a deepening. Celebrate the most loyal of your crew. Treat them to a thing. Remind yourself that there is life outside of you and boo.
LEO: The full moon in your 10th house suggests a career growth spurt. The folks in power are noticing your value and you may be given more responsibilities. Put on your best working girl blazer (and yes, the shoulderpads) and show 'em what Corner Office Coutour looks like. Werk!
VIRGO: With the moon in Taurus in the ninth house of expanded awareness, you have the wherewithal to stick with an area of study. Study abroad, perhaps. You embody your own philosophy. No longer do you know what you know, you live what you know, practically. What are you feeling curious about? Study that.
LIBRA: Your full moon is especially concerned with your deepest friendships. There are bound to be communication mishaps. Mercury is here. The Lord of Communication is taking a deep dive, a revisitation of its inner depths. You will be searching for truth or offering truth. This is a healing full moon for you, Libra.