Community comes out to cheer on and support NYC Marathon 2019
OLAYEMI ODESANYA | 11/7/2019, 9:56 a.m.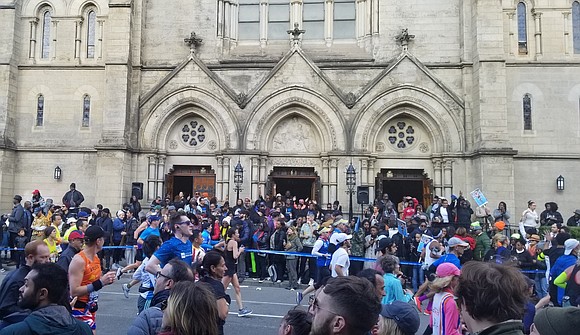 Everyone in New York will say that the TCS NYC Marathon is the best 26.2-mile race in the world. They say that there are 50,000 runners and 2 million viewers on the streets throughout the city's five boroughs. New Yorkers show their support with chants, music, bands, performers, choirs, and supporting the 9000 people running for various charities. In Brooklyn, people lined the sidewalks and shouted their support for the people who represented 125 countries. It is always an amazing community event. I have been going since I was a toddler. Brooklyn people make certain that they encourage the runners by being loud, enthusiastic and excited. Kenyan runners Geoffrey Kamworor and Joyciline Jepkosgei won the race for male and female run. This was the 49th run, so next year no doubt New York will show out like no other city.