Booker hopes to ban facial recognition technology in public housing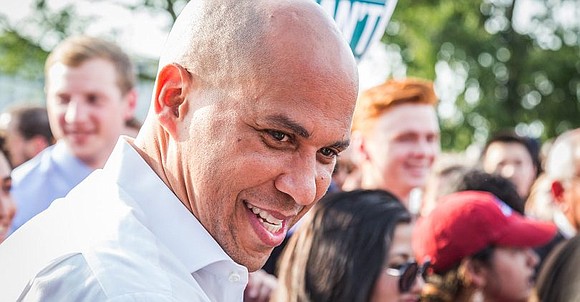 Continuing his questioning of how law enforcement agencies use facial recognition software, New Jersey U.S. Senator and Democratic presidential candidate Cory Booker has turned his attention on how public housing is using the software.
Booker recently introduced legislation barring the use of surveillance technology, such as facial recognition, in federally funded public and assisted housing. The No Biometric Barriers to Housing Act prohibits the use of facial recognition and other biometric identification technology in public housing units.
Opponents of the technology say facial recognition could serve as the basis for the denial of building access or even unjust arrest for trespassing, particularly for members of vulnerable and marginalized communities. There are also concerns over the possibility that data from biometric identification technology could be shared with outside organizations without the knowledge of tenants.
"Using facial recognition technology in public housing without fully understanding its flaws and privacy implications seriously harms our most vulnerable communities," Booker said. "Facial recognition technology has been repeatedly shown to be incomplete and inaccurate, regularly targeting and misidentifying women and people of color. We need better safeguards and more research before we test this emerging technology on those who live in public housing and risk their privacy, safety and peace of mind."
A study by the Georgetown Law Center on Privacy and Technology said that facial recognition technology may be least accurate for African Americans. An FBI co-authored study also suggests that face recognition may be less accurate on Black people. Systems relying on mug shot databases likely include a disproportionate number of African Americans.
The bill follows Booker's efforts to better understand how law enforcement agencies across the country are using facial recognition software. Last July, along with Senator Wyden, Booker surveyed 39 federal law-enforcement agencies about their use of facial recognition technology, and what policies, if any, they have installed to prevent abuse, misuse and discrimination.
In October 2018, Booker secured language in the FAA Authorization Act requiring the TSA to report to Congress on methods to eliminate bias on race, gender, and age as TSA begins deployment of facial recognition technology for domestic flights.