Extraordinary pianist and gifted teacher Hazel Harrison
Herb Boyd | 5/9/2019, 6:57 p.m.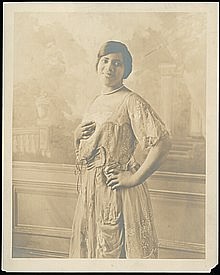 In Jeffrey C. Stewart's immense, absolutely engrossing "The New Negro—The Life of Alain Locke," concert pianist Hazel Harrison is cited several times. One reference is drawn from "The Little Man at Chehaw Station," an essay by Ralph Ellison that, for the most part, recounts his meeting Harrison in her studio at Tuskegee Institute where she taught and where Ellison was an aspiring music student. Her name is garbled in Stewart's book (more on this later) but it leads to Ellison's memory of her advice on being ever the dedicated artist, no matter the circumstance.
"…You must always play your best," Harrison told Ellison, "even if it's in the waiting room at Chehaw Station, because in this country there'll always be a little man hidden behind the stove." She further noted "the little man whom you don't expect, and he'll know the music, and the tradition, and the standards of musicianship required for whatever you set out to perform."
This was a metaphor that Harrison adhered to quite rigorously over her highly productive and well-traveled musical career distinguished by her being the first fully American-trained performer to appear with a European orchestra.
Hazel Harrison was born on May 12, 1883, in LaPorte, Indiana and was raised in a home where her father was a church pianist and directed the choir. At her parents' urging, she began piano lessons at four. By the time she was eight, she was performing at local can parties, thereby supplementing her family's income. It was at one such event that Harrison was noticed by German pianist Victor Heinze, who took her on as his student. Under his tutelage Harrison perfected her keyboard technique and lyrical quality, all of which continued with him when he moved to Chicago.
In 1902, she graduated from LaPorte High School, all the while commuting to Chicago to study with Heinze and performing at dance parties. There were also interludes in which she tutored the children of upper-class families. Two years later, under the direction of August Scharrer, Harrison performed as a soloist with the Berlin Philharmonic Orchestra. This was the historic occasion in which Harrison became the first pianist performing with a European orchestra who had not studied outside the U.S.
It was an outstanding performance that greatly impressed the critics, and put Harrison in good stead when she returned to the state where she resumed her teaching and touring schedule in LaPorte. After an enormously successful recital in 1910 at Kimball Hall in Chicago she acquired the funds needed to return to Germany for additional study. A year later she was under the tutelage of Hugo van Dalan in Berlin who arranged an audition for her to study with the esteemed Ferruccio Busoni. At first Busoni rejected Harrison and then changed his mind after hearing more of her style and skills.
Busoni not only enhanced Harrison's prowess at the piano, he also guided her deeper into the cultural world of Europe that existed in museums and academies as well as other learned musicians such as Egon Petri, the great Dutch pianist. The outbreak of World War I put an end to this venture and upon her return to the states she settled in Chicago.