A Harlem and military salute for Donald Eaton Jr.
AmNews staff | 3/14/2019, 10:13 a.m.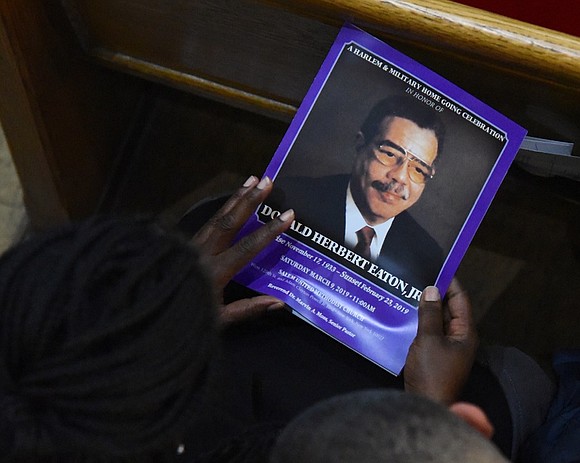 On Saturday, March 9, family and friends of Donald Eaton gave the beloved father, grandfather and former 17th Bombardier Wing Group veteran, a royal send-off. The service at the Rev. Dr. Marvin A. Moss's Harlem Salem United Methodist Church saw the likes of Assemblywoman Inez Dickens, the Hon. David Dinkins, the Hon. Charles Rangel, Keith Right, Dr. Hazel Dukes, and son Geoffrey Eaton.