NYCHA $LASH: Activist meeting with Trump yields no dividends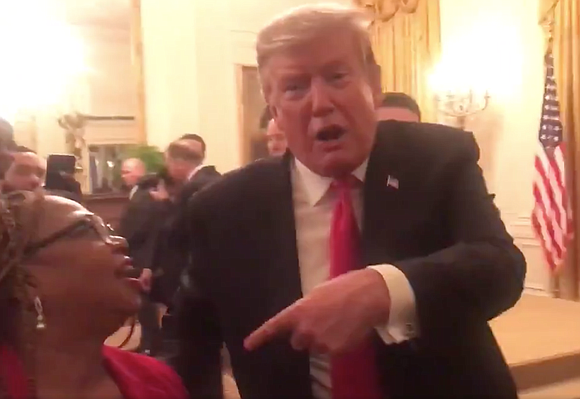 "I've only been in politics for two years, yet even I know that it's not uncommon for presidents on both sides of the aisle to propose cuts in various programs to leverage funding for others," she said. "The only budget that matters is the final one signed by a sitting president."
As expected, local officials are pushing back against the idea of cutting federal funding to NYCHA. NYCHA Interim Chair and CEO Kathryn Garcia said the president is in for a fight.
"Once again, President Trump has demonstrated his intention to walk away from the federal government's responsibility to support public housing," Garcia said. "We have fought these draconian cuts before, with support from Senator Schumer and our Congressional delegation, and we will fight them again. We will not stand by as the federal government tries to abandon the hundreds of thousands of New Yorkers who rely on this funding."
Mayor Bill de Blasio is in the chorus of local Democrats who say they plan to stop the cuts and rent increases. In a tweet, de Blasio said the budget proposed by Trump and HUD would be detrimental to NYCHA residents.
"While we're fighting to turn public housing around, @realDonaldTrump just proposed a budget that would hike rents and gut repair funding for 400,000 New Yorkers living in @NYCHA," he said. "We can't—and WON'T—let this happen."
NYCHA is in need of a reported $32 billion in repairs. Last year, the city reached a $2 billion settlement with the federal government to repair the public housing over the next 10 years. A judge ordered the installment of a federal monitor.