Jammin' Monday's, Savion Glover, Minton's
Ron Scott | 6/27/2019, midnight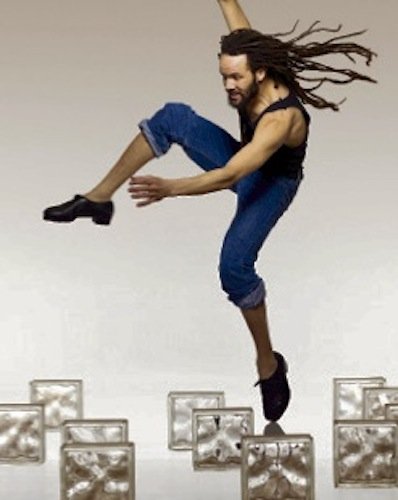 Monday Night Jam sessions return to Patrick's Place Restaurant & Lounge (2835 Frederick Douglass Blvd. on 151st Street) with the Benny Rubin Band,7 p.m.-10 p.m., no cover just great music. Berta the producer of this event tells me Rubin, a 19-year old alto saxophonist, is a smokin' young gun.
Since Berta is a jazz warrior, it is now a necessity to check him out Monday, her word counts. She knows this music and has been producing jazz in Harlem since 1993 at Birdland's when it was on 105th Street before turning St. Nick's Pub into a landmark jazz dynasty. Musicians, vocalists and spoken wordsmiths are welcome to sit in.
Berta also swings every Friday night at Patrick's Place with the Patience Higgins Quartet featuring bassist Alex Lane, pianist Kioko Lane, drummer Will Terrell and one of America's premiere saxophonists, Higgins. Vocal chores will be filled by the talented soultress Cantrese.
Friday's still no cover, live music 7 p.m.-11 p.m. For information call Patrick's Place 212-491-7800 or visit website www.patricksplaceharlem.com.
It is difficult to believe this year marks a milestone 35 years in show business for the brilliant tap dancer, choreographer, director and actor Savion Glover. He brings his extraordinary melodious footwork to The Joyce Theater with the world premiere of his innovative new work Lady5 @ Savion Glover's BaRoQUe'BLaK TaP Café for a limited run from July 2 through July 7.
Inspired by an imaginary conversation between Savion Glover and the late tap dancer and choreographer, Gregg Burge, Lady5 @ Savion Glover's BaRoQUe'BLaK TaP Café takes audiences inside of Glover's visionary mind as he transforms the Joyce into a café using dance as a means to illustrate the evolution of thought and self- identity.
Integrating elements of theater, Lady 5 is divided into two parts with the first half of the show, entitled The BaRoQUE'Blak Sound, embodying baroque themes complete with elaborate styled costumes set to a soundtrack of traditional and classical music. In the second half, entitled The TaP Café Sound, the theme of the show shifts significantly as the costumes are shed and the music changes to more contemporary selections, reflecting, as Glover puts it, "the transition to becoming more ourselves and really getting into the tap."
Lady 5 is an ensemble consisting of some of the dance world's most formidable talents including: Samantha Berger, Monique Smith, Natrea Blake, Marshall Davis Jr., Jeffrey Foote, Megan Gessner and Darrell Grand Moultrie. directed and choreographed By Savion Glover
While being recognized for his award-winning choreography in the Broadway musical, "Shuffle Along," Glover was recently presented the Trailblazer Award by The Jazz Gallery in New York City. He continues to focus on bringing attention to the art form of tap as an instrumental component with his astounding technique that places him in the unique position as a percussive jazz musician improvising everything from straight-ahead jazz to avant-garde and funk. His jazz reverence is most apparent during his engagements with such musicians as drummers Jack DeJohnette and Roy Haynes, pianist McCoy Tyner and recently drummer Marcus Gilmore.