Activists: Israel Anti-Boycott Act unconstitutional
SAEED SHABAZZ | 1/24/2019, midnight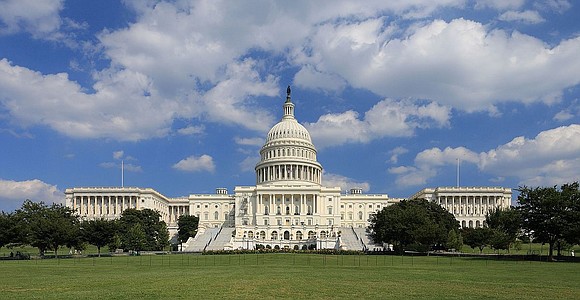 The bill introduced in Congress calling for criminal penalties of up to $1 million for companies that support the Boycott, Divest and Sanctions Movement against Israel is being called "unconstitutional" by activists.
The bill, according to some observers, supports Israel's violation of Palestinian human rights and Israel's illegal occupation of Palestinian territory. "This bill [S.70 in the U.S. Senate and H.R. 1697 in the House] prohibits companies, sole proprietorships, organizations and their employees from engaging in First Amendment-protected conduct," wrote State Assemblyman Charles Barron in an email message to the AmNews.
Barron identified some of the New York congressional representatives who support the bill, such as Rep. Hakeem Jeffries (D), Rep. Gregory Meeks (D), Rep. Grace Meng (D) Rep. Adriano Espaillat and Sen. Chuck Schumer (D). "We must put pressure on the local congressional representatives to withdraw their sponsorship," Barron said.
The AmNews reached out to all of the above-named representatives for comment. However, the only one to respond is Espaillat.
"Congressman Adriano Espaillat is a strong and consistent supporter of Israel and believes Boycott, Divestment and Sanctions [BDS] toward Israel only serves to harm Israel economically while stymying bilateral negotiations through outside impositions," wrote Candance Randle Person, communications director for Espaillat in an email. "The Israel Anti-Boycott Act, H.R. 1697, has gone through rigorous negotiations with members of Congress, which has results in a bipartisan compromise that ensures American companies are not coerced into supporting foreign-led boycotts of Israel, while ensuring that individuals' free speech is not restricted. To date, the bill has the support and is being cosponsored by 292 members of Congress, including nearly 100 Democrats,"
"You cannot tell us that we cannot boycott issues that are considered international policy— people have a right to voice their opinions—this is the ugly head of fascism," Barron said in a telephone interview. The unconstitutionality of the bill is going to be challenged in court, he added.
"This bill is so unconstitutional that it is ridiculous," stated Bill Fletcher Jr., a racial justice, labor and international activist and author of "The Man Who Fell From the Sky."
The biggest difficulty is there is no broad united front in the Black community to bring this issue to the forefront in such a way as to have an impact the decision making in Congress, Fletcher said.
The legislation goes against public opinion. According to a recent poll released by the Brookings Institute, 60 percent of Democrats and 46 percent of all Americans support stronger sanctions against Israel because of settlement construction.
According to some analysts, the bill's criminal penalties beyond the $1 million fines includes up to 20 years in prison against individuals who support an organization's call to boycott Israel or even just boycotting products from its illegal settlements.
The bill is complicated at best, explained Phyllis Bennis, writer, activist and director of the New Internationalism Project at the Washington-based Institute for Policy Studies in a telephone interview.
"It would seem that AIPAC authored this bill," Bennis said.
The American Israel Public Affairs Committee, or AIPAC, calls itself a "bipartisan" organization of U.S. citizens committed to strengthening, protecting and promoting U.S.-Israel relations.