Wegmans hiring and training full-time employees for new Brooklyn store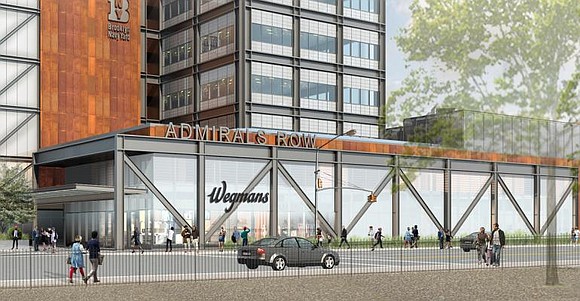 Hiring and training are now underway for Wegmans Food Markets' expansion into New York City at the Brooklyn Navy Yard.
Located on Flushing Avenue in the Admirals Row development, the new store is scheduled to open this fall. Wegmans plans to employ approximately 500 people at the Brooklyn store, including 150 full-time positions. Most of the employees will be hired locally.
Full-time job applicants are invited to apply online at jobs.wegmans.com or call 347-652-2424 for more information. Interviews are conducted by appointment only, and applications are not accepted at the store construction site.
Available full-time positions range from entry-level management to customer service, overnight grocery and culinary roles such as chefs and line cooks. Select part-time positions for bakery and culinary roles are currently being filled as well. Hiring for all other part-time positions will begin at a later date.