Mayor "Slow-Walks" Help for City's Poorest Commuters
David R. Jones, Esq., President and CEO of the Community Service Society of New York | 1/10/2019, midnight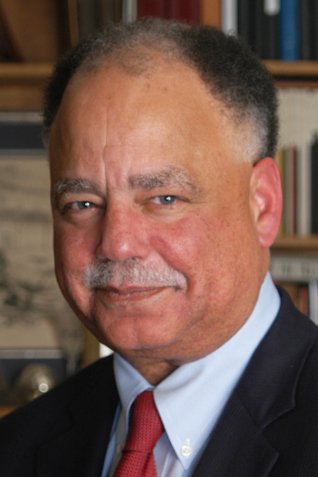 Mayor Bill de Blasio's peculiar reluctance to embrace Fair Fares, half-priced MetroCards for the city's lowest income families, was on display last week as the mayor traveled up to Harlem to announce a partial roll out of the long-awaited anti-poverty program.
After missing the original New Year's Day deadline, the mayor announced that Fair Fares would be rolled out in phases beginning with 30,000 employed cash assistance recipients who will receive information in the mail about how to obtain their discounted MetroCards. In April, the next phase of the program would cover 130,000 employed food stamp recipients.
The Community Service Society led the campaign for half-priced transit fares. From our research we found that one in four low-income New Yorkers struggled with the cost of bus and subway fares, forcing many people to choose between a MetroCard and other essentials such as paying rent or buying food. Partnering with Riders Alliance, a transit membership group, we recruited advocates for the poor, legal, faith-based and labor groups to be part of a coalition – 70 groups in all – to press elected officials to support reduced bus and subway fares for city residents with incomes at or below poverty.
We're pleased that Fair Fares is finally being implemented. That said, there is real concern on the part of advocates who fought for this initiative about the mayor's commitment to the program.
Instead of allaying those fears, the mayor has compounded them by announcing an initial rollout that leaves out hundreds of thousands of poor people who meet the income qualifications for the program. Not covered in the rollout are the working poor who are not on the government rolls, many of whom are immigrants who either don't qualify for federal benefits or are too fearful to apply in the age of Trump. Also left out are CUNY students from low-income families who commute to classes and the unemployed headed to a job interview.
Most alarming, however, is the fact that the mayor left unspecified how and when he intends to expand the program to the hundreds of thousands of poor people waiting for reduced fares. His initial rollout only covers employed recipients on cash assistance and SNAP. Specifics on the full program that was promised to New Yorkers last June will come later, we're told.
None of this is surprising. That's because the mayor was never a fan of funding half-priced fares for the poor. Indeed, in the midst of last week's announcement he again let it be known his preference for funding it through a millionaire's tax, a dubious proposition that would require Albany's approval. As the mayor looked for ways to dodge and delay the program, City Council Speaker Corey Johnson, and a majority of City Council members, emerged as true champions of Fair Fares. The Speaker in particular fought the mayor tooth and nail to insert $106 million into the budget for Fair Fares, and then pressured the mayor's office in recent weeks to carry out the historic program.