Make America Great Again: Trump Must Go! #101
EDITORIAL | 1/10/2019, 11:08 a.m.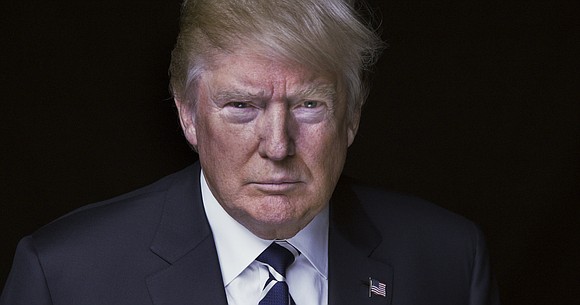 Trump, the mathematician of madness and mayhem, dropped a welter of numbers during his brief, thankfully, address to the nation Tuesday evening.
Some of these numbers included 266,000 arrests by ICE officers over the past two years; many of them convicted of 100,000 assaults. These aliens in Trump's calculation committed 30,000 sex crimes and 4,000 violent killings.
Trump went to say that last month 20,000 migrant children were illegally brought into the United States. These numbers are stunning and most of them are not backed by any evidence from a man with a propensity to exaggerate and create his own fictional universe.
One number he didn't cite and that is verifiably true is the more than 800,000 government employees now off the payroll for 18 days and counting. This number is a real crisis, and one that he could have and should be dealing with rather than a national emergency he has posited at our southern border with Mexico.
He took up precious media time to deliver absolutely nothing of consequence, no significant information or meetings to end the lockdown that ramifies all over the economic realm, depriving thousands and thousands of Americans of vital services and funds.
Ask the government workers furloughed where the crisis is and they will state unequivocally that it comes at the end of each week without a paycheck. Their dilemma apparently means less to Trump than his desire to get what most experts believe is an ineffective wall.
Recently, a game of semantics has been introduced by Trump on whether what he envisions is a wall or a fence—whether it's made of concrete or steel.
Again we are reminded of Humpty Dumpty—who one reader said the nursery rhyme character is impugned when compared with Trump—particularly his charge that "words mean exactly what I say they mean, no more and no less." He told Alice that when it comes to words, it's merely a matter who is the master.
Trump is determined to be the master and it's to be seen whether the House leadership and other politicos in the nation allow him to continue to dominate them with his bullying and fakery.
As we embark on MAGA 101, the road ahead is no less bright than the one behind, but we forge and fight on against that one big number confronting us in the Oval Office and for the rest of the year our chorus will be to Make America Great Again—Trump Must Go!