Iconic activist Angela Davis snubbed in her hometown
HERB BOYD | 1/10/2019, 11:05 a.m.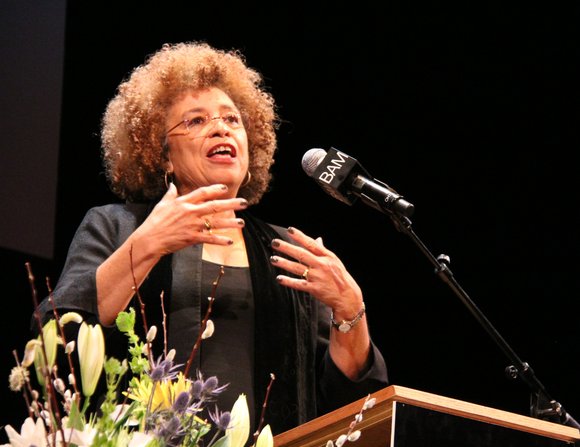 Booker said, "I have long and staunchly opposed the BDS movement, and support this bill which will prevent international entities from imposing their will on U.S. businesses with regards to their decisions, consistent with U.S. law, to conduct commerce with our close ally Israel and its citizens."
The bill proposes to protect American companies and institutions from being forced to participate in international anti-Israel boycotts, and to prohibit U.S. businesses from engaging in boycotts. If passed, the bill would echo on the federal level anti-BDS legislation already passed by a number of individual states. This initial draft of the bill was opposed because it infringed on First Amendment rights. It was also condemned as unconstitutional by the ACLU.
Currently, 44 Senate Republicans support the measure; a mere 14 Democrats have backed the bill. Among those Democratic senators rumored to be considering a 2020 presidential run—including Elizabeth Warren, Bernie Sanders, Kirsten Gillibrand and Kamala Harris—Booker is so far the only one to support the updated bill.
It would be instructive to know exactly on what grounds Davis does not live up to the integrity of the award. And it raises the question of what Shuttlesworth, the valiant civil rights warrior, would say about the matter.
Roy S. Johnson of AL.com, whose column was widely circulated, expressed his condemnation of the decision as an insult to the memory of the civil rights legend. Shuttlesworth, Johnson wrote, "would not have bowed to anyone trying to dissuade him from honoring someone who fought the same fight—even if they fought with a different fervor, even if they were decidedly more revolutionary."
Attempts to reach a representative at the BCRI Tuesday were unsuccessful.