Del Mar and Rancho Palo Verdes: SoCal shining stars
SHERYL NANCE-NASH | 1/10/2019, 4:09 p.m.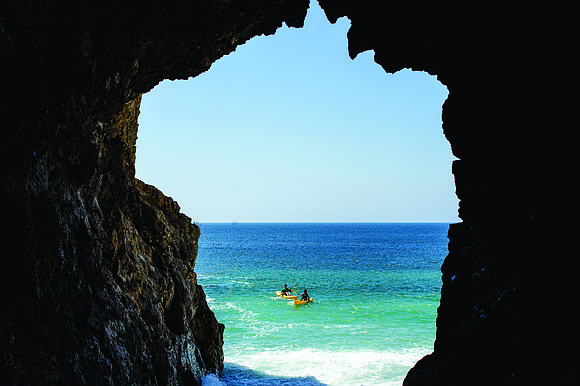 But truthfully, you might not want to venture far from the resort. The food is fantastic. Bashi celebrates culture and the history of the Palos Verdes Peninsula. Expect inventive wok-style dishes inspired by classic Chinese, Japanese and Southeast Asian dishes. Choose from a selection of handmade rolls from the sushi bar. Bashi is known for its artisanal concoctions, extensive sake list and array of Asian beers. For sure, one of the hot spots on the property is Nelson's. It sits on top of a cliff. Chef de Cuisine Michael Cruz serves up Mahi tacos, crab cake sliders, blackened salmon chopped salad and other goodies in a casual atmosphere surrounded by outdoor fire pits and to-die-for sunset views.
Golfers will be enraptured with the oceanfront course. It's hard to keep the eye on the birdie with views of the Pacific and Catalina Island. Spa goers will lose themselves in the 50,000 square-feet (indoor and outdoor) spa at Terranea. The award-winning spa offers three VIP suites, separate indoor and outdoor spa lounges complete with saunas, steam rooms, whirlpools, cold plunges and fire pits. If you're in the mood, do seaside yoga and cycling. Enjoy inventive, locally inspired treatments. Rejuvenate your body, mind and spirit while listening to the echo of Pacific Ocean waves.
By the time you've spent time in Del Mar and Rancho Palo Verdes, you'll know that Southern California is so much more than San Diego and Los Angeles.