'I would like to wish Todd the best'—But was he given the best?
Vincent Davis | 1/3/2019, 1:07 p.m.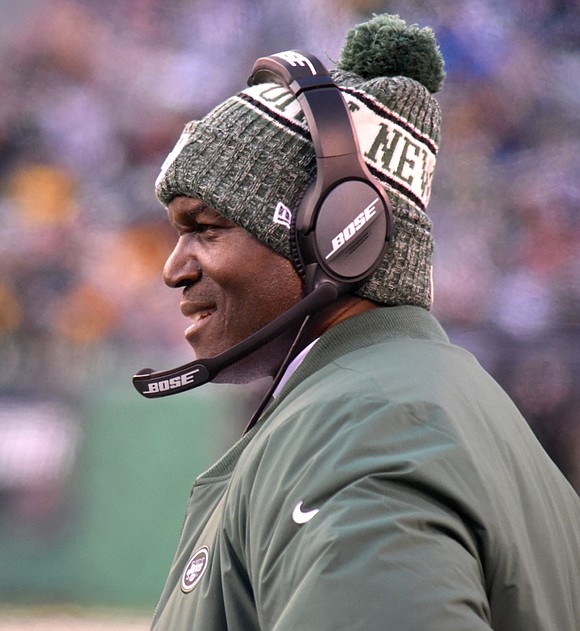 The New York Jets didn't wait for Monday to fire head coach Todd Bowles, the day after the official end of the NFL's regular season, known as Black Monday, the day when teams usually part ways with head coaches for a variety of reasons, usually an abundance of losses.
It became Black Sunday evening for Bowles and Dirk Koetter, the head coach of the Tampa Bay Buccaneers, both let go after their Sunday afternoon games, a loss for the Jets, their 12th this season, and a loss for the Buccaneers, their 11th.
Speculation about Bowles' firing became strong after the Jets' embarrassing 41-10 home loss to the Buffalo Bills in Week 10. During his four years as the Jets' head coach, his first head coaching job, Bowles accumulated a 24-40 record with zero playoff appearances during that time. He had 10 wins the first season, five the second and third and four this year. The team missed the playoffs by one game in his freshman season, losing the last game of the 2015-16 season.
Bowles was informed of his dismissal by Jets Chairman and CEO Christopher Johnson. In his statement to the press, Johnson thanked Bowles for his dedication to the Jets over the past four years but added, "After carefully evaluating the situation, I have concluded that this is the right direction for the organization to take. I would like to wish Todd, Taneka [Bowles' wife] and their family only the best."
Bowles didn't actually have, "the best" players on his roster during his four years leading the Jets, particularly at quarterback, working with unproven players and journeyman who required some luck and a prayer to match their skill set: Geno Smith, Ryan Fitzpatrick, Christian Hackenberg, Bryce Petty and Josh McCown.
Bowles' losses put the Jets in a position for team General Manager Mike Maccagnan to maneuver up to the third pick in the first round of last year's draft, choosing Sam Darnold, expected to be the Jets' franchise quarterback. Both Bowles and Maccagnan were given contract extensions last season. Bowles, one of seven coaches to be fired this week, will be paid out on his remaining contract year.
Tampa Bay Buccaneers head coach Koetter was fired several hours before Bowles, after three seasons. Fired Monday were Adam Gase from the Miami Dolphins after three years, Vance Joseph after two years with the Denver Broncos, Steven Leslie after one year with the Arizona Cardinals and Marvin Lewis after 16 years with the Cincinnati Bengals.