AFC playoff teams feature football's youngest QBs and their most decorated
Vincent Davis | 1/3/2019, 1:12 p.m.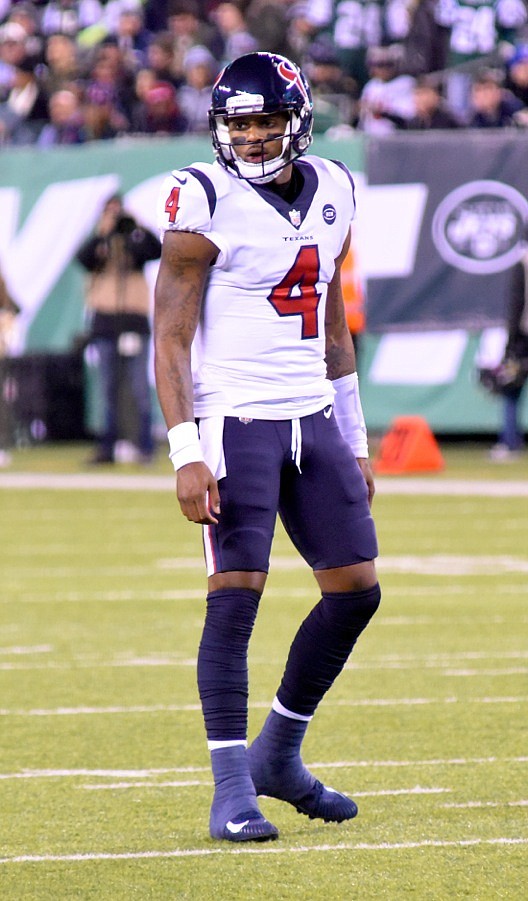 Capped off by Black Sunday evening and Black Monday, the period of time that select NFL head coaches are fired at the end of the season, 17 weeks of pro football have been completed. The playoffs begin this weekend, the final three weekends of football before this season's Super Bowl, scheduled for Sunday, Feb. 3, in Atlanta, Ga.
The league's Top 6 AFC teams and Top 6 NFC teams look to advance through the rounds, the Wild Card, the Divisional and on to the AFC and NFC championships.
The Kansas City Chiefs are the top seeded AFC team, posting a 12-4 record followed by the 11-5 New England Patriots. Both teams have byes and don't play until the second weekend, the Divisional round.
Game 1 is Saturday—the Indianapolis Colts, seeded 6, versus the Houston Texans seeded 3. Sunday features the Los Angeles Charges, the 5th seed, versus the Baltimore Colts at No. 4.
The Texans (3) were 11-5 this season, Baltimore (4) 10-6, the Chargers (5) 12- 4 and the Colts (6) 10-6.
Winners of the Saturday and Sunday games advance to the following weekend to play either Kansas City Saturday, Jan. 12, or the Patriots Sunday, Jan. 13.
This finish is the Patriots' 10th consecutive first-place finish in the AFC East Division, 16 during the Tom Brady-Bill Belichick era, which began in 2000. They have five Super Bowl championships—eight Super Bowl appearances and 10 overall. The latest was a 41-33 loss last year, the 2017-18 season, to the Philadelphia Eagles, making New England the first NFL team to reach 10 Super Bowl appearances.
In addition to the AFC Conference's most decorated quarterback, Brady, 41, are two of their youngest—Kansas City's Patrick Mahomes, 23, in his second year, chosen with the 10th pick in the first round, and Baltimore's rookie Lamar Jackson, 21, chosen by the Ravens with the last pick of Round 1 in 2018.
Not just content with an excellent season, Mahomes has ideas about going all the way to the Super Bowl.
"We want to capitalize on the opportunity to be here, having the No. 1 seed," said Mahomes. "We are excited for the opportunity. We really are. Everyone is pumped up and we are ready to go."