A Valentine's Day date idea at the McKittrick Hotel
LAPACAZO SANDOVAL and ART SHRIAN | 2/7/2019, 4 p.m.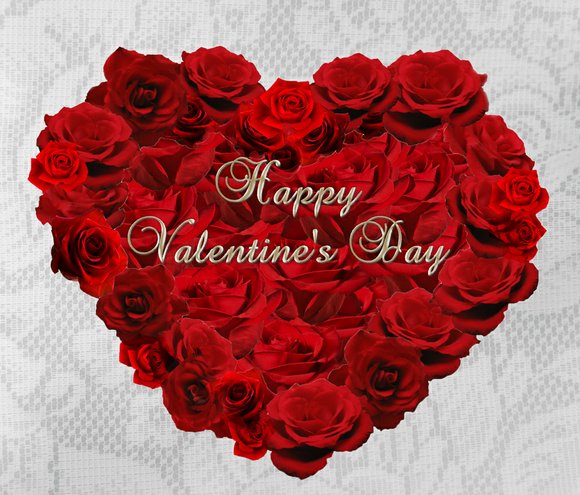 Valentine's Day is right around the corner and the creative minds behind the interactive theater show "Sleep No More," have created a perfect way to celebrate the love date, which includes a romantic dinner for two in The Club Car or on the cozy winter rooftop The Lodge at Gallow Green, and Sleep No More on Feb. 14 — plus more unforgettable performances all weekend. Champagne upgrades are offered to set the mood with chilled bubbly.
For the ultimate Valentine's Day date:
The way to a lovers' heart starts with their stomachs, so begin with a sumptuous dinner inside The Club Car ($125-$175 dinner only, $230-$280 with Sleep No More, seating from 6-10:30 p.m.), prepared by Executive Chef Pascal Le Seac'h. Lovebirds will be swept away by lavish décor, impeccable service and a three-course meal paired with wine, beer or bubbly. The sophisticated sounds of a live jazz band and option to request a private train car make for a swoon-worthy affair.
Or, cozy up at the McKittrick's winter rooftop cabin hideaway The Lodge at Gallow Green (seating from 5-10: 30 p.m.) for signature hot cocktails, seasonal brews, warm fondue, and small plates by the hotel's chef. Perfect for sharing in the rustic setting while canoodling in a private nook or by the fire.
Continue on to Sleep No More ($119.50-$300 show only, $230-$280 with dinner in The Club Car before or after the performance, 7 p.m.), the heart-pounding and sexy reimagining of "Macbeth." Hold each other tight as you discover scenes of lust, exorcism, murder and despair around every corner, and race to follow the character or explore the room that compels you most.
For the extra-special Valentine's weekend date:
The weekend officially begins when the clock strikes midnight at Bartschland Follies ($35-$150, Friday, Feb. 15, at 11 p.m.), the city's kinkiest burlesque cabaret extravaganza. A late night of XXX mayhem, debauchery and revelry for couples to enjoy from private banquettes are hosted by the patron saint of nightlife Susanne Bartsch.
Illusionist Scott Silven hosts Wonders at Dusk ($55-$95, Friday & Saturday at 7 p.m.), an extraordinary night of mind-reading that reveals the heart's true desires by the light of the moon. Silven also hosts At The Illusionist's Table ($190-$290, Sunday at 4 and 7 p.m.), a romantic evening of illusion interwoven with storytelling and a sumptuous three-course dinner. Champagne upgrades and signature cocktails from the hotel's bar are offered to calm date night jitters.
The city's best magicians join master deceptionist Todd Robbins for Speakeasy Magick ($100-$225, Saturday, Feb. 16, at 11 p.m.), a spectacular night of up-close-and-personal tableside prestidigitation. You and your love will be dazzled by offbeat amusements and intriguing deceptions into the wee hours.
The Club Car is the McKittrick's latest destination for premier entertainment seven days a week. It is currently home to Bartschland Follies, At The Illusionist's Table, Wonders at Dusk and Speakeasy Magick.
The McKittrick Hotel is open seven days a week. Located in Chelsea near The High Line, Hudson Yards, Hell's Kitchen and the Meatpacking District, the venue offers a plethora of entertainment options for tourists and locals alike. From the award-winning immersive spectacle "Sleep No More" and after-hours jazz speakeasy Manderley Bar to winter rooftop hideaway The Lodge at Gallow Green, there are endless reasons to visit.
"Sleep No More" is located in the McKittrick Hotel, 530 W. 27th St., Manhattan. The Lodge at Gallow Green and The Club Car are located in the McKittrick Hotel at 542 West 27th Street, Manhattan. Tickets and additional information are available online at www.mckittrickhotel.com or by calling the Box Office at 212-904-1880.