Skepticism surrounds HUD/NYCHA deal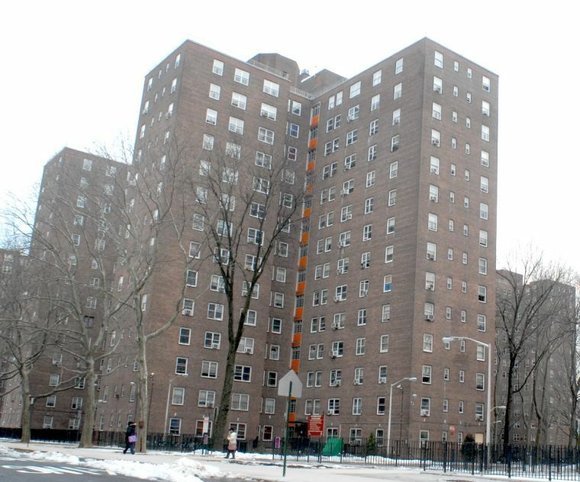 The New York City Housing Authority has been plagued with corruption and incompetence for years. Residents have clamored for someone to fix the dire situation they're in. The lead, the old pipes and the destitute conditions NYCHA residents find themselves in have left them clamoring for help.
U.S. Housing and Urban Development Secretary Ben Carson believes he can help, and New York City Mayor Bill de Blasio thinks so as well.
Last week, in a shock to many, HUD announced an agreement with the city of New York and NYCHA to provide a new roadmap to address longstanding issues on NYCHA properties. Not subject to court approval, the agreement details specifics on addressing health and safety hazards at NYCHA properties, including lead-based paint, mold, heat and vermin. The city would contribute at least $2.2 billion in funding over the next 10 years to help address the issues. HUD would keep providing funding to NYCHA annually.
"The families who have endured unimaginably poor housing conditions deserve better from their housing authority," Carson said during the announcement. "Today we are presenting NYCHA residents with bold, new solutions for decades-old problems."
"We are 100 percent committed to providing the resources that we originally committed to back last summer," said de Blasio. "In over a 10-year timeframe, that is $2.2 billion in city money, and that is money that will be well spent on behalf of the people who live in NYCHA. This is on top of $4 billion in previous commitments we made that had nothing to do with the proceedings we're addressing here but were all about the commitment this city government feels to those residents."
The agreement also calls for the appointment of a federal monitor selected by HUD and the Southern District of New York, with the city only providing input into the process.
The establishment of a federal monitor sounded weird to New York City Comptroller Scott Stringer.
"Now they want a monitor? NYCHA already has monitors—its residents who have suffered from decades of disinvestment. They're the parents who sought help when their child got lead poisoning. The grandmother who has to huddle near a stove when it's colder inside her apartment than outside. And the family dealing with health issues because of rampant mold in their home."
Carmen Quinones, president of the Frederick Douglass Houses on the Upper West Side, echoed similar sentiments to the comptroller, going as far as suggesting that Carson and de Blasio's intentions aren't genuine. She believes a federal takeover of NYCHA was never in the cards.
"I actually thought it was a nice dog and pony show," Quinones said. "It's nothing new to us. There was nothing new in this game except that they weren't going to take over. They don't have the manpower to take over and they don't want that responsibility."
She continued, "If you fk something up, I ain't taking it back after you fked it up. I think the monitor is a good way to go, but I'm hoping that Carson does right by the residents and appoints a monitor that reflects the residents because we know what's going on. They don't know what's going on."