NJ bans discrimination based on hairstyle a year after a black student wrestler cut his dreadlocks to compete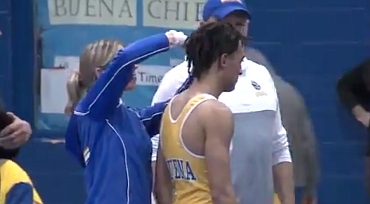 New Jersey Gov. Phil Murphy signed a new law on Thursday making it illegal to discriminate based on hairstyles associated with race, his office said. It's one year to the day that an African American high school wrestler cut off his dreadlocks so he could compete.
The law, known as the " Create a Respectful and Open Workplace for Natural Hair Act " (or CROWN Act), amends the state's current law against discrimination to include "traits historically associated with race," including hair texture and hairstyles like dreadlocks, braids and twists.