Community Calendar December 19 - December 25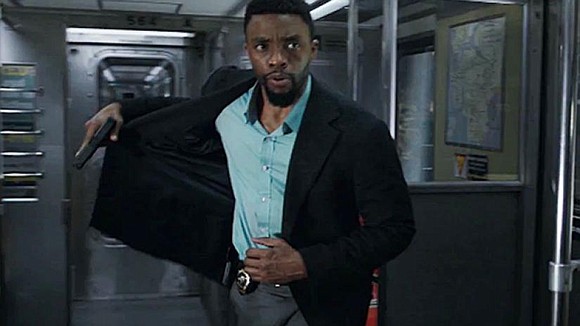 Greetings! My good friend and colleague at WLIB/WBLS award winning Gospel radio personality Liz Black joined in Express Yourself on our weekly simulcast over both stations, to share details about her free concert and coat drive for those in need at shelters and halfway houses. Artists for the special night included national gospel recording artist Bryan Andrew Wilson Groupfire and Gene Moore plus Liz Blacks Unity Choir, making their first stage appearance. After the concert the guests were able to pick up a coat. The concert was at a private location in Harlem. (See "Community")

THEATER
"Hip Hop Nutcracker" Celebrate the season with an original holiday extravaganza, which reimagines the traditional Tchaikovsky ballet with explosive urban choreography. Featuring rap legend Kurtis Blow as special guest emcee. Fri. -Sat., Dec. 20-21 at NJ Performing Arts Center, Prudential Hall, 1 Center Street, Newark, NJ 07102. For information, call 888-GO-NJPAC.
"Tina: The Tina Turner Musical" written by Katori Hall with Frank Ketelaar and Kees Prins, directed by Phyllida Lloyd. Lunt-Fontanne Theatre, 205 West 46th St, Manhattan. The 'Queen of Rock n Roll,' in performances now; Tony Award and Olivier Award nominee Adrienne Warren ("Shuffle Along") is cast in the title role, Nkeki Obi-Melekwe as Tina at select performances Daniel J. Watts as Ike Turner. For information, visit: www.ticketmaster.com/lunt-fontanne- theatre-tickets-new-york/venue/24583
"Ain't Too Proud" celebrates The Temptations' extraordinary journey from the streets of Detroit to the Rock & Roll Hall of Fame, written by three-time Obie Award winner Dominique Morisseau. Imperial Theatre, 249 West 45th Street, Manhattan. For information, call: 844-379-0370 or visit: www.secureboxoffice.com
"Slave Play" comes to Broadway. Written by Jeremy O. Harris, directed by two-time NAACP and OBIE Award winner Robert O'Hara. The Old South lives on at the MacGregor Plantation—nothing is as it seems, and yet everything is as it seems ripping apart history to shed new light on the nexus of race, gender, and sexuality in the 21st-century. For more information, visit: www.slaveplaybroadway.com
DANCE
New York City Ballet "The Nutcracker" now at David H. Koch Theatre NY. For performance schedules (and for schedules to see 11-year-old Charlotte Nebres who is making history as the first Black ballerina to play Marie in the New York City Ballet) and tix, call: 212-496-0600 or visit:www.davidkochtheatre.com
MUSIC
Holiday Joy: A Gospel Celebration, Sat. Dec. 21 at 4 p.m. Let the music lift your spirit this Christmas season. Grammy-award winning singer Yolanda Adams returns to the Apollo for a soul-stirring holiday concert with gospel artist Donald Lawrence and comedic host Marcus Wiley. For more information, visit: www.apollotheatre.org.
"Friday Night Disco Fever" celebrating "A Night at Studio 54," Fri, Dec. 27 at 7 p.m. The Wellmont Theater, 5 Seymour Street, Montclair, New Jersey 07042. For information visit: ticketmaster.com
Eric Benet, Dec 28, 7:30 p.m., Sony Hall, 235 W 46th Street, New York, NY 10036.
For information visit: ticketmaster.com
"The Femme It Forward Tour" featuring Ashanti, Monica, Keri Hilson, Amerie and Lil Mo is coming to Kings Theatre, 1027 Flatbush Avenue, Brooklyn, NY 11226 on New Year's Eve, Tues., Dec. 31 For information, visit: ticketmaster.com. 
TV
"The Apollo" helmed by Academy and Emmy Award-winning director Roger Ross Williams, chronicles the unique history and contemporary legacy of the New York City landmark, the Apollo Theater. Now streaming and on demand.
"Hitsville: The Making of Motown." Featuring Motown co-founders-legends, Berry Gordy and Smoky Robinson with Motown greats and vintage footage. For information, visit: Showtime.
"Greenleaf," "Queen Sugar," "Super Soul Sunday," "The Haves and The Have Nots," "Iyanla, Fix My Life" and more on OWN network. For information, visit: www.oprah.com

Also Season 4 of "Greenleaf" is available on Netflix.
FILM
"21 Bridges" starring Chadwick Boseman as NYC detective Andre Davis, who shuts down all the bridges in Manhattan, to track down a pair of cop killers. But like "The Fugitive", this manhunt thriller has some surprises. Check theatre listings.
"Harriet." The biographical film about slave-turned-abolitionist-soldier, Harriet Tubman. Stars Cynthia Erivo as Tubman, with Leslie Odom Jr, Joe Alwyn and Janelle Monáe with music by Terence Blanchard. Story by Gregory Allen Howard. In theaters now.
COMMUNITY
RIOC announced the Public Safety Department's annual New York Cares coat drive. Roosevelt Islanders donate warmth to less fortunate neighbors. Donated coats will be accepted 24 hours a day at 550 Main St, until Dec. 28.
The World Famous Apollo Theater celebrates the Kwanzaa holiday tradition on one day of the holiday, with "Regeneration Night." Join The Apollo's joyous celebration, Sat. Dec. 28, "Ujima" at 2 p.m. and 7:30 p.m., featuring electric performances by Abdel R. Salaam's Forces of Nature Dance Theatre with special guests The KIPP AMP Legacy Jazz Ensemble, a special salute to the family of the late, great Pan African activist, journalist-broadcaster, Elombe Brath and hosted by The Radio Griot, Imhotep Gary Byrd. Visit: www.apollotheatre.org.
The New York Chapter of the National Association of Kawaida Organization (NAKO) in conjunction with the International African Arts Festival (IAAFestival) will host a 53rd Kwanzaa anniversary celebration. The creator of Kwanzaa, Dr. Maulana Karenga, will deliver his founder's message entitled, Living Kwanzaa and the Seven Principles: An All-Seasons Celebration and Practice of the Good. Sunday,Dec.29,the fourth principle of Kwanzaa, Ujamaa (Cooperative Economics) from 3 pm to 7 pm (doors open at 3 pm) at JHS 258, 141 Macon St, between Marcy and Tompkins Avenues, Brooklyn 11216, one block from Fulton St. Cultural and musical presentations will be provided by S.O.N.W.A. featuring Salima Rah plus one of the area's outstanding African dance troupes. For admission information, call: 718-789-3264 or 718-638-6700,or email nakoinfogroup@yahoo.com & info@iaafestival.org.
If you or someone you know is looking for meals, visit: mealsonwheelsamerica.org.
Listen to Imhotep Gary Byrd's "Express Yourself," Sunday evenings from 7 p.m. to 9 p.m. on WBLS-FM and simulcast over WLIB 119AM. The full show can also be heard on HD radio at WBLS-HD2 and at WBLS.com, WLIB.com. IGB's "Radio GBE" is heard Fridays 7 p.m. to 9 p.m. Archived online at www.wbai.org. For bookings or to reach us about your GBEvent or for comments, email co-editor Nyerere, nyerere1@aol.com, find us at Imhotep Gary Byrd on Facebook or call 212-592-3279.