'What's the 27 club? We ain't making it past 21'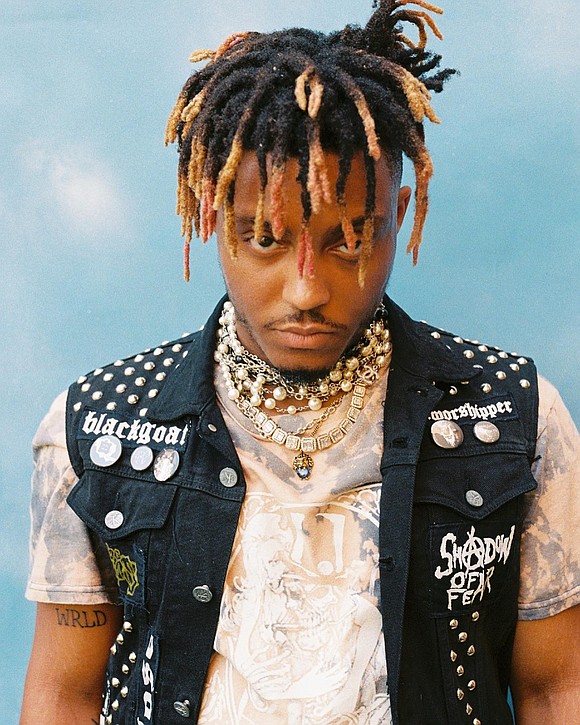 Too soon
I guess technically, Jarad Anthony Higgins did make it past his 21st, having celebrated his born day on Dec. 2; that would put him six days into his 21st birthday. As fate would have it, he'd pass on to the eternal realm on Dec. 8. Hailing from the city of Chicago, Higgins suffered a seizure and collapsed at Chicago's Midway Airport. Paramedics found him bleeding from the mouth and rushed him to the hospital where he died enroute. Was a prophesy a part of his lyrics? Probably not, but that demise was indeed used as fodder from a tasteless, classless group of his fan base that actively held a seizure challenge last year in his honor.

"I know I have a purpose, but I don't see the purpose
They tell me the death of me gon' be the perkys"
Rich and blind
Higgins, under his show business moniker Juice WRLD, found himself on the fast track to superstardom. As one of the premiere artists in hip-hop, renowned for his ability to rhyme off the dome for chunks of minutes at a time, he has been a dominant force on the charts and ultimately in the hearts of millions. Gaining a foothole on the platform Soundcloud, Juice was able to parlay his popularity into a mainstream situation with Interscope records for a multi-year million dollar contract. With a bigger machine behind him his debut album "Goodbye and Good Riddance" reached No. 4 on the Billboard 200 chart and went on to sell over a million copies. He was buoyed by the single "Lucid Dreams," a track that went to No. 2 on the Billboard Hot 100 charts, reaching an astonishing five time platinum plateau. He also earned a Best New Artist award at the 2019 Billboard Music Awards in May. His second album "Death Race for Love" was also a huge hit with fans, reaching No. 1 on the charts with the hit singles "Robbery" and "Hear Me Calling." His success led to adored collaborations with Travis Scott and a collaborative mixtape with Future titled, "WRLD on Drugs." His wear it on his sleeves emotional tinged songs resonated with a generation that clung to, internalized and celebrated every word, especially songs with subject matter infused with an inner demon battle with that of addiction, that if not checked could inflict irrevocable damage to himself or his audience. That's purpose, albeit pragmatic!
"I take prescriptions to make me feel A-Okay
I know it's all in my head"
Lucid dreams
Hints of the origins of his affliction were displayed at various times in his brief career. The Genuis.com's series entitled "Verified Juice WRLD" broke down the lyrics to his most popular song and one of the most telling observations he said of his peer group is, "Popping pills is the new weed. Overdosing is the new high." No way was he being cynical, could he? A visit to the Breakfast Club revealed that as a grade school student he was a typical young boy—active, boisterous, curious and inquisitive. Instead of finding a viable solution, he selected a dosage of Adderall. That was compounded with what he said to Billboard magazine when he said, "What do you expect if I'm a young dude that really loves music, really looks up to these artists? I didn't have a man giving me no type of guidance."
Sounds like a lot of hands are complicit in the death of this young man. Fellow upstart rapper Joyner Lucas offered one of the realest responses with a tweet saying, "Juice WRLD was 21. He was a product of our generation of rappers who glorified drugs and made it cool. I'm blaming y'all naz for this s#*t. All that lean and pills naz glorify and talk about. You teaching the kids to do it. Smh you happy now?"
Are we?
Over and out. Holla next week. Til then, enjoy the nightlife.