Report finds lead in NYC public elementary schools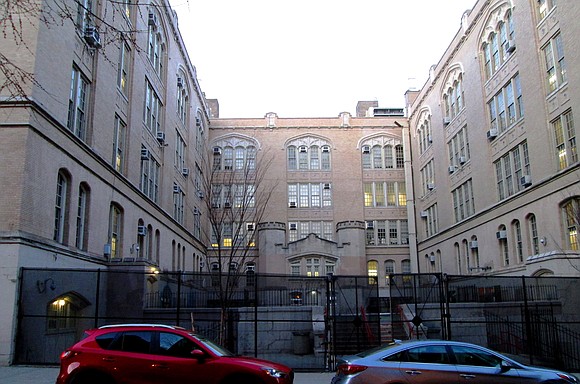 New York City Mayor Bill de Blasio vowed to eliminate lead exposure by 2029. He'll have to start with the city's public schools.
A recent investigation by Gothamist and WNYC found that there are significant levels of lead contamination from deteriorating paint inside four city elementary schools. According to the report, the buildings all had cracked and peeling pant and some of the paint chips collected and lab tested positive for lead. Dust samples in several classrooms also tested for high levels of lead.
The schools in question weren't revealed because either WNYC or the principals of said schools weren't allowed to test lead levels.
But, in the wake of WNYC's investigation, more than 900 New York City elementary school classrooms (in 302 buildings) tested positive for lead after city inspectors found chipped and peeling lead paint. The New York City Education Department searched for lead paint in 797 school buildings built before 1985 that serve kindergarten through 6th grade. Thirty-eight percent of the buildings contained deteriorating lead paint.
New York City elected officials were quick to weigh in on the report's revelations.
"Several schools in my district tested positive for lead, so I am very concerned and I plan to stay on top of the administration to ensure they follow through with repairs before the school year," said Council Member Robert Holden in a statement. "Many parents have also expressed their concerns to me, and the Department of Education must go further with their outreach, offer blood testing for students who attend schools that tested positive, and perform more in-depth lead testing. The department should have begun releasing this lead-testing information a long time ago."
According to research, even lead exposure below the approved Center for Disease Control's levels could cause learning disabilities, reduced IQ, behavioral problems and brain damage.
In the aftermath of the report's findings de Blasio used his weekly meetup with WNYC's Brian Lehrer to discuss the city's plan to purge lead from the schools.
"What I immediately asked of the Department of Education and all the relevant folks involved was do we have the protocols in place that address all the challenges that lead might pose to our kids?" said de Blasio to Lehrer. "You know, are there inspections, is there follow-through on those inspections? And what I consistently heard is, yes. I want to make sure that has been done properly. We're going to review everything that's been done over the last year independently to test what I've been told to make sure it is true but most importantly going forward, every classroom is being remediated now for the school year being in September, including first grade classrooms that could have kids under six in them."
De Blasio said everything would be reviewed and evaluated before the school year starts. New Yorkers of a certain age remember the beginning of the 1993-1994 school year being delayed by an emergency cleanup of asbestos in the city's schools.
The lead paint section of the DOE's website reads "In New York City public schools, we go above and beyond to keep kids safe. To protect children under six years of age from exposure to lead, the Division of School Facilities regularly looks for peeling paint in classrooms. That's because peeling lead-based paint can present a risk of lead exposure, especially for children under age six."