…And New Again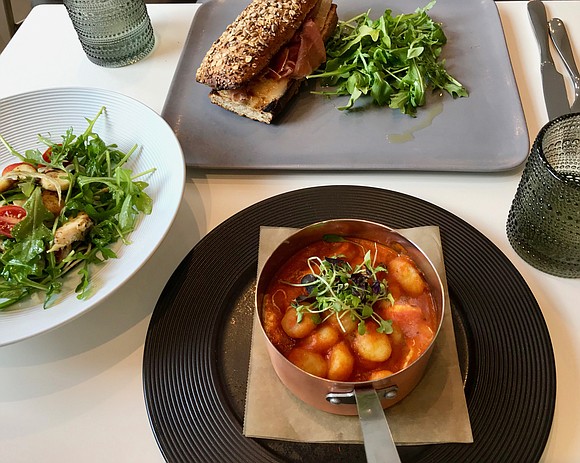 The word "pioneer" can be defined by as a noun or as a verb. According to Merriam-Webster, as a noun it is "a person or group that originates or helps open up a new line of thought or activity or a new method." However, it is the definition as a verb, an action, epitomizing Settepani's evolution today: "1. to open or prepare for others to follow 2. to originate or take part in the development of."
Opening in 2000 by owners Nino Settepani, an Italian native and wife Leah Abraham, a native Ethiopian, Settepani was the first restaurant of its kind in Harlem and the first to bring patio seating to the local neighborhood. Their intention was to create a space people would not only be proud to have around the corner, but one they could afford to frequent.
Never one to rest on laurels, Settepani continues to evolve with the times remaining committed to their original values of community service, comfort and care. There were smaller changes within the first 10 years but when the recession hit, Settepani made an even larger commitment transforming into Ristorante Settepani, serving Italian/Mediterranean cuisine, pioneering (verb No. 2) the Harlem Food Renaissance, alongside giants like Sylvia's. 
In May 2019, Settepani completed their latest renovation from restaurant to café, still providing table service plus a grab-and-go station of pre-made sandwiches, salads and their signature Pizza Romana. Ethiopian coffee from Leah's homeland is also on the menu. 
Leah and Nino invite you to see the new space, to get a bite and beverage, and to join them at the communal table for round table discussions with Harlem icons on neighborhood issues and current events. I will certainly be there for it all.
Thank you for Settepani for continuing to be the verb—pioneering.