Goal reached for funds needed to help rebuild burned Black churches
Levar Alonzo | 4/25/2019, 10:36 a.m.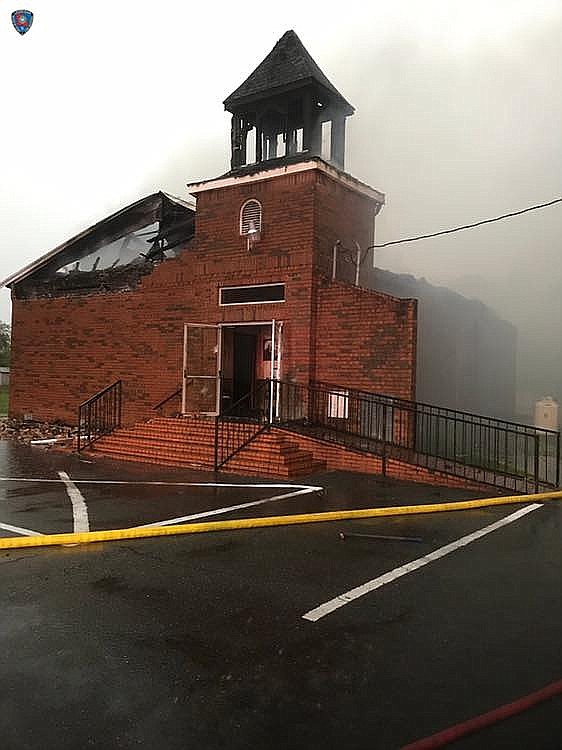 The fire and support to rebuild Notre Dame has dominated headlines. Much closer to home, in 13 days, the goal that was asked for by the Seventh District Baptist Association to rebuild three destroyed Louisiana churches was reached. Forty thousand people donated over $2 million according to the GoFundMe campaign.
Three predominantly Black churches in a south Louisiana parish that were burned down brought back memories of deep racial scars of a past that was not too long ago. A subsequent GoFundMe was set up in response, with a goal of $1.8 million to rebuild the three pillars of the respective communities.
The page is no longer accepting donations, but many comments on the page are asking for a way to send in more funds.
"I wish I could donate here—even if you have passed the goal. There will be expenses they do not anticipate," said one of the comments. "If there are funds which remain, they can be put into a fund for maintenance...."
Freddie Jack, president of the Seventh District Baptist Association, requested that a GoFundMe campaign be initiated to show support for their church families and the communities affected. The Seventh District Baptist Association, which is comprised of approximately 60 Baptist churches from seven parishes in Southwest Louisiana, include the three churches affected by the recent fires.
"We are unequivocally committed to aiding our Sister Churches. The donations received are earmarked specifically for the Seventh District's member churches—St. Mary Baptist Church, Greater Union Baptist Church, and Mt. Pleasant Baptist Church," he said.
The host of the campaign is the Seventh District Baptist Association, a 149-year-old nonprofit religious organization. They asked people to donate and look for upcoming events to help the communities continue to heal.
They said they are working with the governor of Louisiana, local leaders, elected officials, the impacted churches and their pastors, other faith organizations and the community to ensure 100 percent of all funds raised will be evenly distributed to the three churches affected.
"All of your generous donations will be disbursed equally among all three churches for not only rebuilding their sanctuaries but for the purchase of all necessities lost in the fires, including pews, sound system, musical instruments, etc.," said Jack.
The series of fires occurred between March 26 and April 2 in St. Landry Parish, just north of Lafayette.
Holden Matthews, a 21-year-old white male, of St. Landry Parish was arrested in connection with the burning of the Black churches. State officials have charged Matthews with three counts of simple arson on a religious building and violations of state hate crime laws. Matthews has plead not guilty and was denied bail.
According to the local Acadiana Advocate newspaper, Matthews had pictures and videos on his phone that placed him at the scene of the crime. The photos also indicated that Matthews had returned to the crime scenes after the churches burned to rubble.
In the 1960s and even leading to the 1990s, the bombing and burning of Black churches have been methods used to intimidate and terrorize the Black community.