URBAN AGENDA: A Better Deal for NYCHA?
David R. Jones, Esq., President and CEO of the Community Service Society of New York (CSS) | 4/18/2019, midnight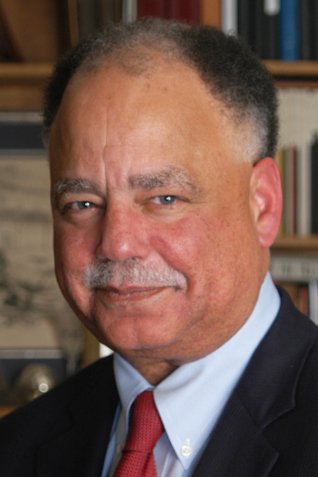 NYCHA is still in critical condition, still short of the $32 billion it needs to restore its aging infrastructure and trying to address the appalling failures in its property management operations uncovered by the U.S Attorney's Office. But it is entering a period of change and transformation, hopefully a positive one.
Under a HUD-NYC agreement, a federal monitor, Bart Schwartz, has been appointed, to assure the authority rapidly improves basic conditions--toxic lead-paint risks, boiler/heating problems, elevator failures, vermin, and the like—as well as guide reform in the way NYCHA is organized, particularly in its property management operations. The mayor is about to appoint a new NYCHA Chair from a short list prepared by HUD and the Southern District of NY (SDNY). The authority has embarked on a new NYCHA ten-year Plan 2.0, which envisions the conversion of 62,000 units—over a third of its housing—to alternative "public-private" ownership and management, as well as changes in its Infill housing construction plans on NYCHA land. It has already mobilized "weekend blitzes" to reduce the large backlog of repair orders.
Increased capital commitments are also forthcoming: The city will spend an additional $2.2 billion toward a decade-long effort to repair NYCHA's 176,000 apartments. Gov. Cuomo, critical of NYCHA's former management, has finally agreed to release the $450 million appropriation it committed to the effort years ago. Unfortunately, Washington is still standing pat. HUD, despite its interest in federal monitoring, has not added any additional capital dollars to the pot. There is a great deal happening that could be constructive, depending on what directions key decision-makers take. Here are some of the things we'd like to see:
Integrate NYCHA Plan with Mayor's Affordable Housing Plan
Currently, the two separate plans—the Mayor's plan and the NYCHA plan—compete for resources, both for city capital commitments and for limited financing resources like Low Income Housing Tax Credits and tax-exempt bond financing. NYCHA has been the loser on both fronts, a factor that may severely limit its capacity to carry out its ambitious conversion plan, its prime source of new capital in the system.
But there are new opportunities: Vicki Been, the newly-appointed Deputy Mayor, has declared NYCHA a top priority. The new NYCHA Chair should take the Deputy Mayor up on that. The Chair will also have more leverage with City Hall than those in the recent past. He or she will be the first Chair who doesn't serve at the mayor's pleasure. Under the HUD-City agreement, the Chair may not be removed without the approval of HUD and SDNY, an arrangement that gives the Chair greater leverage and a stronger voice to press City Hall for what NYCHA needs, without running the risk of removal.

Reform Property Management Operations
Both the federal monitor and the new Chair will have a hand in assessing the way NYCHA is organized and shaping the way it operates, particularly when it comes to property management and the handling of repairs and major improvements. The monitor is charged with engaging a consultant to diagnose the authority's management problems and make recommendations.