'Naturally 18,' a heavenly occasion
Herb Boyd | 9/27/2018, 9:54 a.m.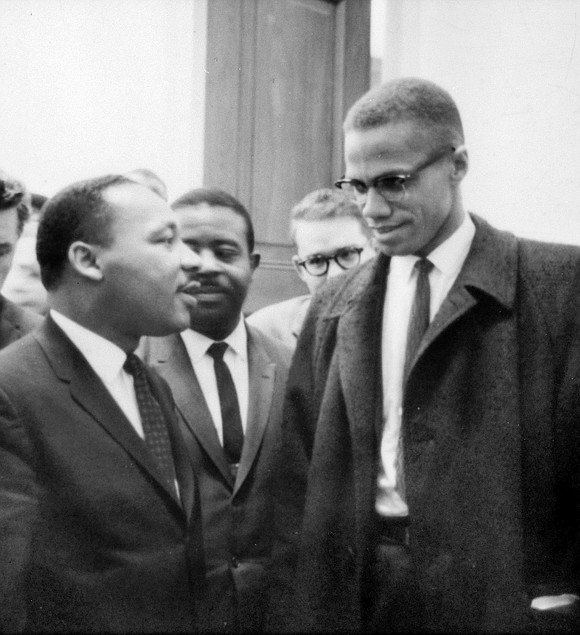 In January 1962, Malcolm X debated Bayard Rustin; Dr. Martin Luther King Jr. was busy preparing to take the civil rights movement into Albany, Ga.; and the African Jazz Arts Society & Studios was ready to launch its "Naturally" shows, featuring the Grandassa Models, all arrayed in African styles and natural hair.
That momentous occasion occurred 57 years ago and was reprised last Saturday at the Dwyer Cultural Center under the auspices of the Elombe Brath Foundation. The tribute to the Grandassa Models and "Naturally 18" could have been defined as heavenly, and many of the women who modeled then appeared and have lost none of their verve.
After a thorough history of AJASS, Robert Gumbs, the vice president of the foundation, introduced the musicians—Songhai Djeli, Atiba Kwabena-Wilson, Aquah Tcherbu-Beale and Arthur Toombs—and after libation by Nana Baakan, the program was officially underway and the overflow crowd viewed a photo documentary presentation by Adjua Manteba with Kwame Brathwaite and Klytus Smith's photos.
When the models made their entrance, the musicians provided the music and Frank Adu's slides continued as background. Included in the parade of beauties were Nomsa Brath, Aduza Solomon, Makasosana Little, Tokozile Gathers, Bernice Benett, Adjuba Imara, Eunice Townsend, Shirley McIntosh, Ann Tripp and Ama Tanks. Several of them offered performances and reflections, none more delightful than a song by Ann Tripp, whose voice and song were reminiscent of Abbey Lincoln (Aminata Moseka), who with her husband, drummer Max Roach, collaborated on the original "Naturally" date.
Highlighting the tribute were the remarks from Black Rose, who placed the Grandassa Models within the long history and tradition of African queens. Her words were matched in dance by Adzua Solomon, who tore away the white headscarf as if shedding a semblance of European domination. It took several minutes for Sikolo Brathwaite, Kwame's queen, to acknowledge all who had contributed to the evening of memory and celebration.
Those moments were embellished later by Acemendeces Antonio Hall, Ndola Braithwaite Carlest, Diallo Gumbs, Zena Wouadjou, Nzingtha Smith and Earnest Baxter III. And of course accolades abounded for Minerva Cruz of the Dwyer Cultural Center and Cinque Brathwaite for their tireless commitment and determination to make the evening festive.
This reporter had a previous commitment, so there was no opportunity to enjoy the sumptuous spread of cuisine provided by chef Daoude Woods of Healthy City Food Vegan, but given the long line of eager eaters, it must have taken at least an hour to get to the end of the "Naturally" heavenly show.