City defends program that seizes property of homeowners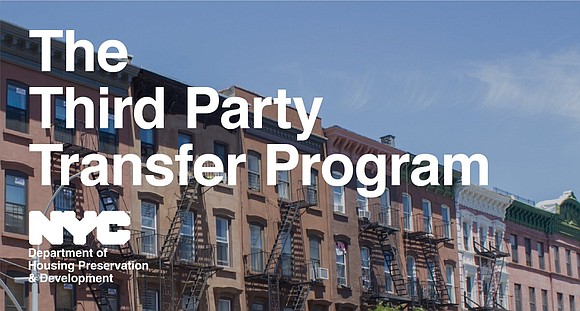 A city program designed to seize distressed properties faces criticism after reports of homeowners being kicked out of their living spaces. But the city thinks the criticism is unjustified.
As reported in Kings County Politics, 69-year-old McConnell Dorce had his property seized by the city's Department of Housing Preservation and Development via the Third Party Transfer program. According to Dorce, he bought his four-unit East New York Property for $25,000 in 1975 and has long paid off the mortgage. The TPT program designates sponsors as partners with the city to buy and rehabilitate vacant, distressed or occupied multi-family properties to improve and preserve affordable housing.
New York State Senator Velmanette Montgomery told the AmNews that the city needs to make sure it does what's needed for owners to keep their homes.
"The City should be doing everything possible to make sure hardworking New Yorkers can stay in their homes and not finding ways to steal their property," said Montgomery. "We need to know how many individuals have lost their homes to this program, when it happened, under what circumstances and in what neighborhoods. I urge our public advocate, borough president and City Council to take immediate action and fully investigate HPD's actions so we can hold the city accountable."
TPT is a tool used to stabilize distressed properties in financial or physical distress. Once identified, the owner notification and engagement process begins close to three years before a transfer. The length of time of engagement is intentional because it allows owners to successfully address any issues of payment or maintenance conditions.
But according to HPD, Dorce's property had—as of Aug. 17, 2018—$32,538 in arrears owed to the Department of Finance and $44,717 in arrears owed to the Department of Environmental Protection. The property also had lead violations, dangerous refuse, vermin (bedbugs, roaches) and missing window guards, and it had a history of non-compliance with regulations. HPD also said that Dorce had been receiving notifications from them since mid-2015.
Another report cited the story of 74-year-old Marlene Saunders, who almost lost her paid-off brownstone in Crown Heights. City Council Member Robert Cornegy Jr. intervened to save her home. The AmNews contacted Cornegy's office, and the chair of the City Council's Committee on Housing and Buildings said that he's still grappling with the complexities of the program over the past several months.
"On one hand, I have seen the tremendous benefits the program can offer to buildings that wind up in a state of severe disrepair that leaves residents in potentially life-threatening conditions," said Cornegy in a statement to the AmNews. "On the other hand, I have heard cries for more transparency, communication and ultimately, reform of the program. I am a firm believer that homeownership is one of the most important ways a family is able to build and transfer wealth from one generation to the next."
Cornegy continued, "In that light, and with the ever-increasing cost of living in this city, preserving homeownership opportunities is critical in predominantly Black and Brown communities like mine. As such, foreclosing on a private citizens' property should always be a last resort."