Health Department expands services at sexual health clinic
Gerald W. Deas M.D., MPH | 10/18/2018, 3:13 p.m. | Updated on 10/18/2018, 3:13 p.m.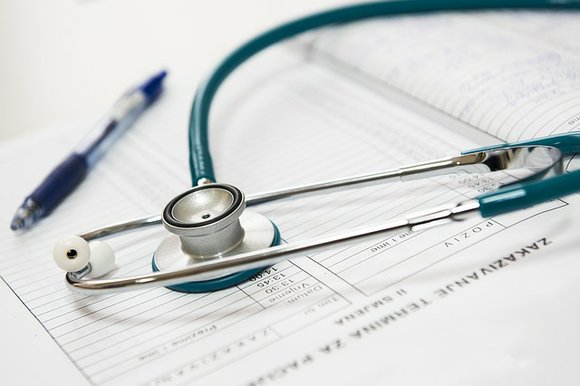 In addition to "¡Listos!," the Health Department will release a Dear Colleague Letter encouraging medical providers to support the sexual health of Latino MSM. The letter asks providers to ensure a welcoming clinical environment to encourage Latino MSM to seek care and disclose their sexuality, offer regular screening for HIV and other STIs and discuss PrEP as an HIV prevention option, particularly with men who express interest in PrEP or have a recent diagnosis of a bacterial STI. The letter also asks providers to inform men—regardless of their HIV status—that HIV treatment can quickly reduce one's viral load to an undetectable level, which protects the health of people with HIV and their sexual partners.
"The '¡Listos!' campaign will promote HIV testing, prevention and treatment in the Latino gay and bisexual community, where there's been an increase in New Yorkers diagnosed with HIV," said Assistant Speaker of the New York State Assembly Felix W. Ortiz. "I urge everyone at risk to take advantage of this program."
"The expansion of the Corona Sexual Health Clinic is great news for residents of Northwest Queens," said City Council Member Daniel Dromm. "Latinx New Yorkers who are gay, bisexual and those who identify differently but have sex with men are disproportionately impacted by HIV. These additional days of operation and expanded services will help us end the epidemic in NYC by 2020. I thank the Health Department for launching the ¡Listos! campaign and prioritizing this important work."
The city's eight Sexual Health Clinics offer low- to no-cost sexual health services to anyone 12 or older, regardless of immigration status or insurance coverage. The Corona Sexual Health Clinic continues to provide state-of-the-art prevention services including the following:
Express STI testing. STIs such as syphilis, gonorrhea and chlamydia often have no symptoms and can cause irreversible damage if left untreated. Anyone 12 or older can receive screening for syphilis, chlamydia, gonorrhea and HIV, even if they have no symptoms.
Emergency post-exposure prophylaxis, or PEP. All eight Sexual Health Clinics offer the full, 28-day course of PEP, making this emergency medication more convenient for patients with possible recent exposure to HIV. The clinics administer the entire regimen, including all of the monitoring and follow-up care, and they can facilitate the transition from emergency PEP to daily PrEP.
JumpstART. Through the JumpstART program, patients living with or recently diagnosed with HIV, who are not currently on treatment, can immediately initiate HIV medication on the day of visit with linkage to longer-term HIV primary care.
Counseling services. All Sexual Health Clinics have social workers on-site who can help patients with a variety of issues, including substance use and depression.