Alice Childress, prolific playwright, novelist and actress
Herb Boyd | 10/18/2018, 12:02 p.m.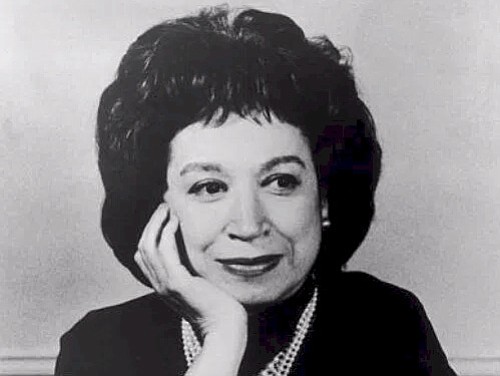 In tracing the life and legacy of playwright Lorraine Hansberry in his New York Times book review of Imani Perry's biography, Branden Jacobs-Jenkins invokes a number of writers and playwrights who were beneficiaries of her monumental achievements and breakthroughs. Alice Childress is one that he mentions who has been "embarrassingly underappreciated."
Childress is perhaps best remembered for her young adult novel "A Hero Ain't Nothin' but a Sandwich" (1973), which she later adapted into a film starring Paul Winfield and Cicely Tyson. Years before journalist Janet Cooke's fabricated story of an 8-year-old heroin user, Childress' story depicts Benjie, a 13-year-old junkie, who says, "I can quit anytime I want to. I just don't want to."
The book, along with books by Langston Hughes and Kurt Vonnegut Jr., was banned by a Long Island school district because of obscenities and other material it deemed offensive. "There are too few books that convince us that reading is one of the supreme gifts of being human," wrote playwright Ed Bullins of Childress' book.
Long before the notoriety of this novel, Childress had labored unsuccessfully to bring her works to the stage and to a publishing house, including "Wedding Band," which she wrote in 1965 and was finally staged by the New York Shakespeare Festival in 1972.
Born Alice Herndon in Charleston, S.C., Oct. 12, 1916, although her birth year is sometimes listed as 1912 and 1920, she moved to Harlem in 1925, after her parents separated, to live with her grandmother. She dropped out of high school after the deaths of her mother and grandmother, who had inspired her to become a writer.
To survive, Childress took on an assortment of jobs, with the overall intention of making enough money to become an actress. She was still a teenager and studying acting when in 1934 she married Alvin Childress, himself an aspiring actor who would go on to portray Amos in the "Amos N' Andy" television show. Soon she was a member of the American Negro Theater under the auspices of Frederick O'Neal and Abram Hill, with a role in the original company of "Anna Lucasta."
In 1944, when the play was staged on Broadway, she was nominated for a Tony for Best Supporting Actress. But soon she, like so many African-American females on stage and screen, was exasperated by the absence of redeeming plots or characters. The scarcity of fulfilling roles might have been the incentive to write her own plays.
Her first one-act play was "Florence" (1949) which was followed by "Gold Through the Trees" (1952), and it became the first play written by an African-American woman to be professionally produced in New York, possibly paving the way for Hansberry's "A Raisin in the Sun."
By 1955, her "Trouble in Mind" was her first full-length play to appear off-Broadway. At the core of the play was the dynamic between Black performers and white producers. It was an astounding success and won an Obie Award and was set for a Broadway run, but that was short-circuited when Childress refused to give the play a happier ending.