Teens shine at Power of You event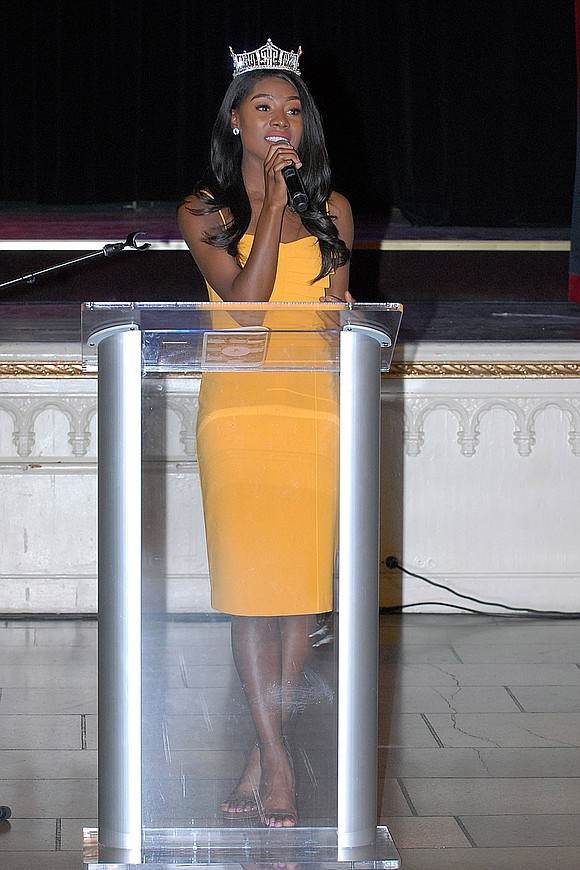 Simply because "The Future Is Female," Miss America 2019, Nia Franklin, delivered the keynote speech and performed at the fifth annual Power of You Teens empowerment experience at the Riverside Ballroom on Claremont Avenue in Manhattan.
"Miss America is a scholarship organization," Nia Franklin. "It's an honor to represent and have this amazing opportunity. I want young people to get involved in the arts, sports, debate team and figure out who they are, and most importantly, develop their inner-self. I understand the challenges."
According to Karen Taylor Bass of Taylor Made Media, the data from the National Center for Educational Center Statistics says that more than one out of every five (20.8 percent) students report being bullied. The Power of You Teens was started in 2014, by Felicia Gibson Jaycox, to provide a safe space for girls 11 through 18. "I noticed that bullying and suicide among girls were on the rise, girls losing hope and confidence," said Jaycox.
POYT (http://thepowerofyouteens.org/) is a nonprofit mentoring and empowerment organization created to inspire teen girls to dream big and reach their full potential.