Fordham excels despite adversity
Lois Elfman | 10/11/2018, 2:45 p.m. | Updated on 10/11/2018, 2:45 p.m.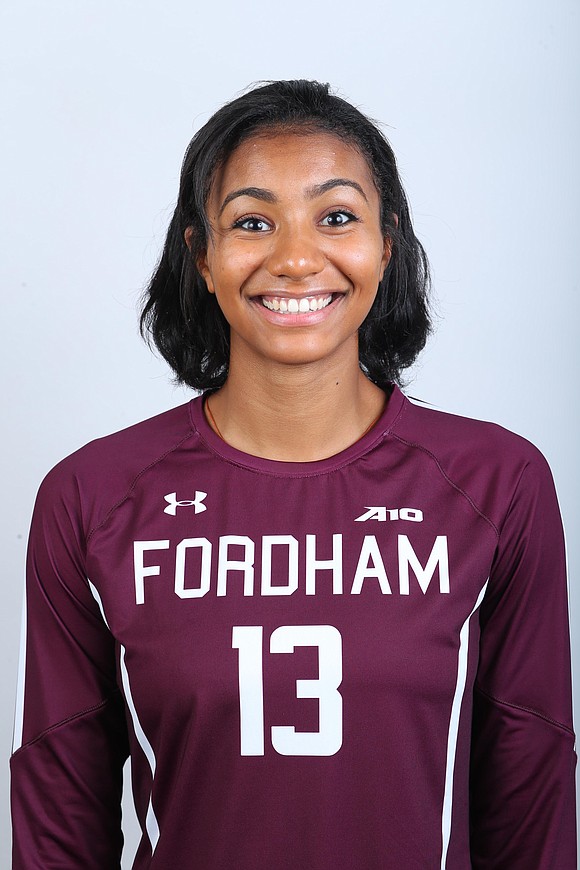 Fordham University women's volleyball is a solid 9-9 overall and 2-3 in Atlantic 10 Conference play, which is impressive given the fact that the Rams lost their best offensive player, right side hitter Olivia Fairchild, to a shoulder stress fracture injury at the start of the season.
"That was a huge blow for us offensively and as a team, but when I became the head coach a lot of my focus was to increase the intrinsic motivation for the game and to create considerably more team cohesion to re-establish a positive and supportive culture," said first year head coach Ian Choi, who was the assistant coach in 2017. "I hope what emerges from that is more of a competitive nature and higher level of play."
In September, the team scored its first win over conference rival University of Rhode Island in several years. In that match, junior libero Morgan Williams passed 1,000 digs in her college career, just the sixth Ram to reach that milestone. This past weekend, the team lost its opening match to George Mason Friday, but roared back Saturday to defeat George Washington.
Williams, a film and TV major who aspires to be a screenwriter, is pleased by how the team has rallied since Fairchild's injury. Libero is primarily a defensive position, so Williams cannot compensate for Fairchild's absence offensively, but she has put out her best energy. A Los Angeles native, she's inspired to be playing college volleyball in NYC.
"I was one of those kids who came to New York once when they were 10 and said, 'This is the place for me,'" said Williams, who did not consider playing at any West Coast universities. "It was definitely an adjustment, but I think I've adjusted pretty well."
Originally an outside hitter, Williams gravitated to the libero position when her height peaked at 5-foot-8. Offensive players in Division I are typically 6feet or taller. It is at Fordham that she truly fine-tuned the skills of the position. She has also developed her time management to keep pace with both playing a DI sport and meeting Fordham's high academic standard.
"What I try to express to kids considering playing college sports is that you've been doing it since high school," she said. "In high school, I had classes, practice every day, and then when club season came around you were traveling. It was getting me in the groove to be ready for the college game."