Charges dropped against deaf Black man assaulted by police on viral video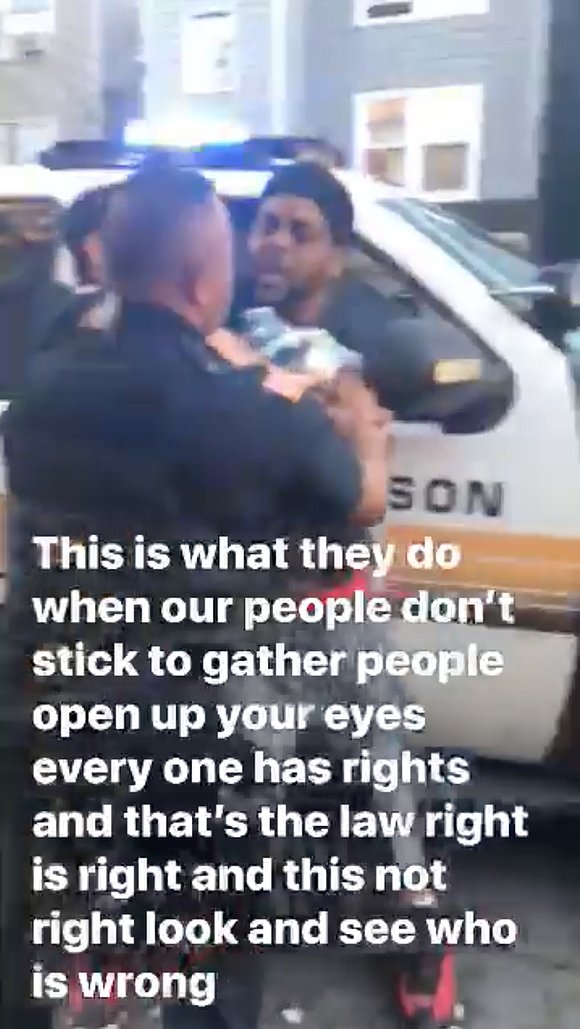 Reports indicate that a deaf Black man seen on a viral video being viciously assaulted by police in Paterson won't face charges.
The situation involves Raaseon Adams, who was seen on a viral video being taken down and pepper sprayed by officers. Adams is deaf and was not able to understand what officers were trying to tell him during the incident.
As seen in the video, police were trying to turn Adams over to place him in handcuffs; one officer appears to Mace Adams while police were restraining him. As the crowd swelled, multiple officers appear on scene as people continue to tell them that Adams could not hear them.
Adams was eventually placed in handcuffs in a police car and taken to jail and later released.
The Passaic County Prosecutor's office announced this week that Adams won't face any charges. He was previously charged with resisting arrest. An investigation into the officer involved in the arrest continues.
"The Passaic County Prosecutor's Office, in consultation with the New Jersey Attorney General's Office, has determined that the use of physical and mechanical force in that incident does not give rise to criminal charges against any of the involved officers based upon the New Jersey Attorney General's Use of Force Policy and the New Jersey criminal code," the prosecutor's office said in a statement.
Paterson Chief of Police Troy Oswald said that his team is reviewing the officers' response to the incident to determine if the officers involved will be disciplined. He also added that officers on the force could be further trained on how to handle similar situations.