We must stop criminalizing poverty
Christina Greer Ph.D. | 11/8/2018, 4:12 p.m.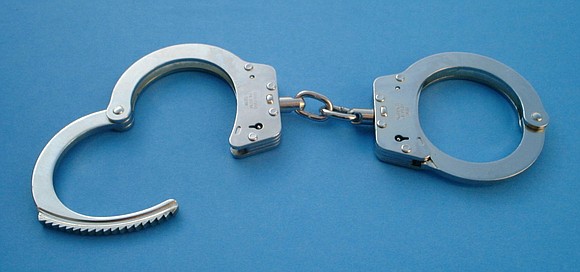 The other day, I witnessed a 17-year-old Black girl get arrested for jumping a turnstile at a subway station. The memory of seeing a situation escalate from bullying conversation to handcuffs in a matter of six minutes is something that will stay with me for quite some time. More importantly, it is likely an interaction that will stay with the young girl for even longer. What was so frustrating was the number of times I have waited for the subway at Lincoln Center and seen white patrons stream in and out of the emergency exit with blatant disregard and no fear of ever being caught, chastised, ticketed or arrested.
The police officers asked the girl why she jumped the turnstile and she promptly replied that she did not have the $2.75 to pay the fare. What made matters worse was the fact that the young girl did not have any identification on her person. Unfortunately, their bullying tone triggered a tone from her they deemed disrespectful and their interaction went downhill from there, resulting in her arrest. I thought about her being paraded to the police car with her hands in cuffs, driven by two strange uniformed men with guns to a police station, finger printed, booked and awaiting her family to possibly pay a fine to retrieve her. All because she did not pay $2.75. By no means am I advocating for everyone to ride the subway for free, but something has to give. This young woman's life could possibly be irrevocably damaged, derailed or destroyed because of her inability to pay less than $3. I thought of Sandra Bland and Kalief Browder as I watched this young girl feeling helpless.
The Riders Alliance has steadfastly worked with the mayor and the City Council and advocated for #FairFares, a program that will fund half-price MetroCards for low-income New Yorkers. The program will begin in January 2019 and it is imperative that low-income New Yorkers know about the program and receive the benefits when riding the subway. Now more than ever, we must continue to pressure the mayor and the governor to implement some sort of program to continue to assist those with limited means.
Our jails and prisons have unfortunately become debtors prisons, something that many politicians across the country are working hard to eradicate. There are many hardworking people in this city who need a little more assistance to make ends meet. Knowing that, I implore all of us to contribute to our larger community in small ways each day, whether it is buying someone a cup of coffee or hot chocolate or donating clothes and coats as the weather turns cold. Our society can be (re)shaped in our image. It just takes a bit of effort and observation.
Christina Greer, Ph.D., is an associate professor at Fordham University, the author of "Black Ethnics: Race, Immigration, and the Pursuit of the American Dream," the co-host of the new podcast FAQ-NYC and the host of The Aftermath on Ozy.com.