Make America Great Again– Trump Must Go! #92
EDITORIAL | 11/1/2018, 1:03 p.m.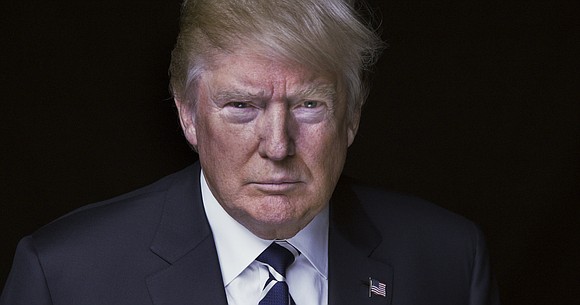 When it comes to placing the blame for the nation's growing division, the rise of reactionary, right wing ideology and violence, the spate of pipe bombs delivered to prominent Americans and the recent tragedy in Pittsburgh, Trump, rather than pointing the finger at the media, should follow Michael Jackson's advice and take a look at the "Man in the Mirror."
But we are not naïve and it's unrealistic to believe Trump will adhere to the song's opening stanza that states, "I'm gonna make a change…gonna make a difference/Gonna make it right."
To expect Trump to change his hateful ways is to believe that death and taxes are not in our future. Nothing personifies his unchanging character more than his knee-jerk reaction to the massacre at the synagogue in Pittsburgh. After a few words of condolence, he quickly got back on message to his base with unfounded accusations about the media and that armed guards at the synagogue might have prevented the shooting.
His call for armed guards in the nation's schools and churches is not the answer. In fact, like his intolerant rants, the presence of guards only increases the possible carnage and does little to halt the rise of gun violence in America.
No, Trump is not about to make a change to his positions on global warming, the caravan of immigrants or his determination to keep his base of supporters fired up days before the midterm elections. He is set in his ways and it's clear to us that he is not a leader who can make a difference, certainly not a difference that would provide the peace and healing so desperately needed. And the only "right" he seems to care for has the terrible prefix of "alt."
"If you want to make the world a better place," Jackson sang, "take a look at yourself, and then make a change."
We are not sure what Trump sees when he looks in the mirror, but Jackson's advice is something we wish he would at least consider before he tweets another worthless, senseless comment about our crowded agenda of mishap and mayhem.
And we know it is perhaps pointless for us to anticipate that moment of introspection from Trump; the odds are against the possibility that he might shoulder some of the nation's problems, which would be a change, a difference, a right thing to do. His acceptance of his own mistakes, bad decisions and uncalled for insults and attacks would certainly be the man in the mirror we could appreciate. But as we wait for Trump's Dr. Jekyll to overcome his Mr. Hyde, to Make America Great Again—Trump Must Go!