Aubry Dicks, healing health advocate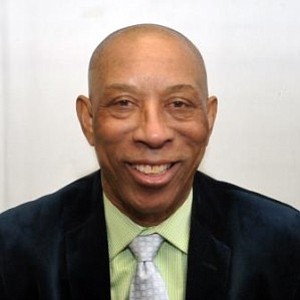 "I want to make it clear that I am not a doctor, I am an engineer who wants to help people," said the nearly 71-year-old Aubry Dicks. "For years, I have done research on the human body. I consulted with doctors and have approved letters from the FDA. The products that I promote and create are all meant to improve the health of the people in my community."
Dicks is the founder of the Mineral One Herbal Sinus Reliever.
"It all started when I was 10 years old and I couldn't breathe properly," he told the Amsterdam News. "At the time, I didn't know it was allergies, but my father concocted an herbal remedy and I instantly felt better. I didn't have another allergy attack for 25 years and then again in 2009. And when I had the allergy attack in 2009, I sat and thought about 'Why are so many people have allergies? Why do we experience nasal congestion and sinus pressure as symptoms of allergies?' So I thought, 'Why not distribute my father's remedies to help those suffer from allergies?' That is when I made the Mineral One Herbal Sinus Reliever, a natural steam inhaler that relieves allergies and common cold symptoms. It has been approved for all ages, including children as young as 2. I have received happy testimonials from clients about how beneficial my allergy remedy is."
Dicks added, "What differentiates my sinus remedies from others is that I believe that these products are more direct. The healing properties are inhaled that take immediate action to tackle breathing and sinus pressure. All of these ingredients are herbal and specific, which is why it is difficult in getting funding. But because I have been receiving so much support from friends and family, I still believe in, and am able to create, my products."
He is currently in the midst of creating herbal drinks to improve the health of those who are diagnosed with serious illnesses. "This upcoming November, I hope to inform the public about my new product," he said. "I do believe this product will be a life changer." 
This health activist and entrepreneur is also the founder of the AD Sales & Service Inc. Founded in 1997, the AD Sales & Service Inc. is an industrial engineering company located in the city. Along with being an independent contractor for UPS, the AD Sales & Service Inc. provides repair services to small industrial companies.
For more information, go to http://www.mineralone.co or contact Aubry Dicks by email at adsales6328@aol.com.