Toni Parks, like her famous father, was a versatile and accomplished artist
Herb Boyd | 5/17/2018, 1:12 p.m.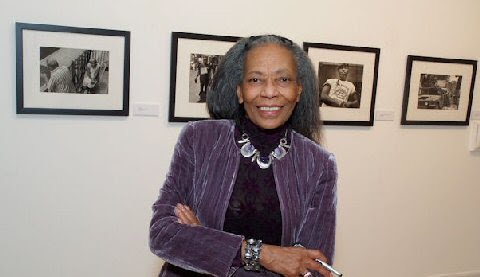 In 2013, they collaborated in an exhibit entitled "Bridging the Gap: Photographs by Gordon Parks and Toni Parks," their last time together in a show. In fact, this show was the first featuring father and daughter, curated by Katrina Rhein, in which some 70 pieces were presented from the college's collection, including photographs, an assortment of books and videos by and about the artists. "Gordon was a mentor to Toni, schooling her on life and the arts," said Rhein, "but they had different processes for seeking out subjects and creating works." However, they had a common and discerning eye.
"This is a dream come true," Parks told reporters at the Castle Gallery opening, referring to her photos being juxtaposed with her father's.  Her father's eminence as a photographer was intimidating, she admitted, adding, "That's why it took me so long."
To some degree the exhibits were an outgrowth of Parson's long association with the college, beginning in the early '90s when she worked there as a counselor for adults returning to school and as a photographer during graduations.
Parks was living in England when it was reported that she was not doing so well. She died Aug. 24, 2015. She was 74.