Who killed Brandy Odom? Family demands progress in case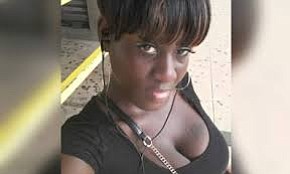 According to media reports, the police have questioned at least two suspects. At press time no charges had been made. A male was reportedly seen loading black bin bags into the trunk of a car, and cadaver dogs are said to have gotten a hit off the trunk.
Also reported in the press were claims that police had been called to the Queens home after at least verbal fighting.
Equally disturbing is what Nicole Odom told the Amsterdam News about her daughter's roommate.
Nicole Odom said that she was disappointed with the pace of the case thus far. "It has been a month, and I am not hearing anything from them," she said. "I heard that they had a suspect, but they let him go. The cops didn't tell me. I only found that out because a reporter went to my daughter's house and asked about it. Why didn't the detective tell me? I heard that they talked to a Corey Martin because the media told us. I know he was in the apartment, and so was her girlfriend Adele Anderson. She called me while I was the in precinct before my daughter had been identified. She offered me condolences, and we were sitting in front of the cops, I said, 'How do you know it's my daughter? There is no name to this body yet.' She said her mom told her that she had been identified from the finger prints. I said, 'How's that—there's no arms or legs?' And that's not even when the cops picked her up. I gave the cops Brandy's phone so that they could subpoena her phone records, they didn't even do that then. I just think the work here is sloppy."
Grieving and looking for answers, she said, "What choice are they giving me but to feel this way? If she was a little Caucasian girl, would the case move faster? You found a whole dismembered body in the park, and it's the media who are coming to my door, but the Police Department aren't telling me anything. The police have a few leads. I want them to tell me how close they are to solving who killed my daughter"
She concluded, "I just try take one day at a time."
In honor of the Brandy Odoms of the world, Nicole Odom is the invited guest at Mosque No. 7 (106-8 W. 127th St., Harlem) Sunday, May 13, 2018, 11 a.m. Although there will be much commercial fanfare over Mother's Day, the Nation of Islam will be acknowledging the day with a program proclaiming, "Women Must Be Protected and Elevated."