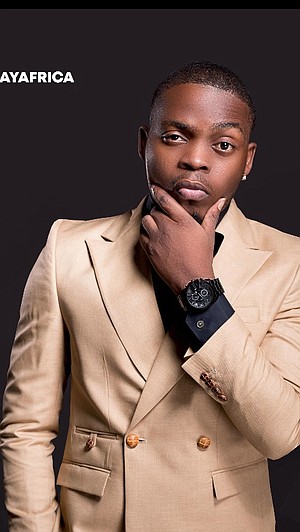 Afrobeat fans are excited that the genre is making it big worldwide and coming back to New York in a major way again. They are picking up tickets for the Olamide Live concert in Queens Friday, May 11. Nigerian rapper Olamide Adedeji will be performing at the Amazura Concert Hall in Queens, New York. The award-winning artist is currently on his Culture Tour and New York City is his first stop. The tour is presented by Duke Concept. Duke Concept is an event production and management company that provides service in the New York Area. "This is going to be an Afrobeat concert of a lifetime," said concert curator Duke, also known as Osita Ugeh. "The people should expect the unexpected, with a big lineup and surprise guests, a live band, Olamide artists. This show will make a statement that we are taking to a next level."
Adedeji, also known as Baddo Sneh, is a rapper and songwriter who speaks in his native tongue, Yoruba. Most other Afrobeat artists write their songs in English to appeal to a Western audience. But Adedeji keeps it traditional, which is why he is respected by the adults and elders. In 2013, Adedeji became the first Nigerian brand ambassador for Etisalat, the first Nigerian to have an endorsement deal with Ciroc and the first Nigerian to have multimillion deal with Guinness.
Olamide will be performing hits such as "Science Student," "Yemi My Lover," "Wo" "I love Lagos," "Bobo," and many more. The concert will start at 7 p.m. and the after-party at 1 a.m.
For more in information about tickets, please go to https://www.eventbrite.com/e/olamide-live-in-nyc-tickets-44291948410.