My Brother's Keeper hosts employment summit for young men in Newark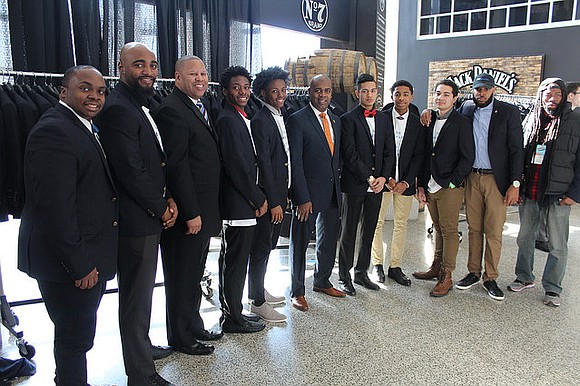 More than 1,000 young men in Newark recently attended the Pathways to Success: Boys and Young Men of Color Opportunity Summit at the Prudential Center.
The participants, aged 16 to 29, were offered on-the-spot hiring interviews, access to community resources and social services, links to mentors, career preparation and leadership development training. Companies at the event offering jobs included Prudential, Starbucks, AutoZone and Whole Foods.
There were also workshops on dressing for success, MENtoring, resume preparation, technology and social media and entrepreneurship. The job fair was part of the My Brother's Keeper national initiative to combat issues facing men of color, including unemployment.
Last year, Newark Mayor Ras Baraka announced his Newark 2020 initiative aimed to transition the city's unemployed to full-time living wage jobs by the year 2020. The initiative is part of the Hire. Buy. Live. Newark plan to transform the city's economy by combining employment, procurement and residential strategies.
"Newark is in the midst of revitalization, combining a historic surge in commercial and housing development, investment and technology with the greatest reduction in crime in a generation," said Baraka. "Yet unemployment is widespread and one-in-three residents live in poverty."
Only 18 percent of the jobs in Newark are held by city residents with almost 30 percent of residents living in poverty. The city is currently a finalist with 20 other cities to bring Amazon's second headquarters to Newark. The move could bring 50,000 jobs and invest $5 billion in construction to Newark. Amazon would get a reported $7 billion in potential tax incentives.