We must make the immigration debate our fight
Christina Greer, PhD | 6/28/2018, midnight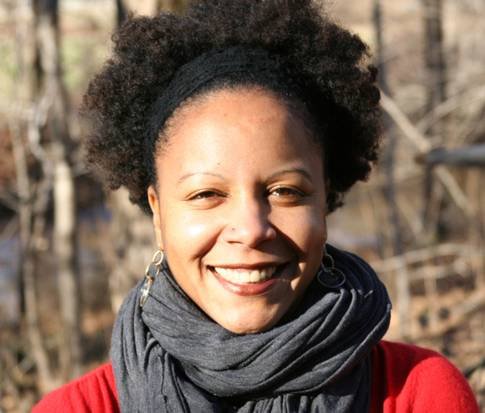 Many of us have been horrified watching the news these past few weeks and seeing innocent children who have been ripped away from their parents' arms. We have been mortified to learn that our government has taken children as young as 9 months, kept them in cages or shipped them across the country without their parents' knowledge or consent. This atrocity is America in 2018. This atrocity is what America has always been, a nation that takes children away from their families to a life of the unknown. It was done to our Native-American brothers and sisters and it was done for centuries of Blacks to keep the institution of chattel slavery alive and thriving in the U.S.
What is happening to immigrant families at our southern borders (and cities and suburbs across the U.S.) is not new, but it should concern us and push us to act. We cannot stand by and be complicit while this white supremacist administration replicates the atrocities of the past. In far too many communities across the country, elected officials have sought to pit Black communities against Latinx communities and other immigrant groups. It is a powerful tactic that can work when framing these debates as a competition for resources and whether one group is "entitled" or not. We cannot fall for these shortsighted racist tactics. They have worked in the past and the only winners are white supremacy.
We must be aware that this administration is now conflating "illegal" immigrants with almost all immigrants. They will not stop until they curb the tide of "undesirables" from nonwhite nations. We cannot be fooled by any of the rhetoric about the dangers of immigrants. What we are witnessing is a widespread project to promote whiteness—and fear. If we choose to remain silent, we must live with the fact that this same administration will soon set its sights on several other communities in the forms of draconian policies that will affect our health, education and overall freedom. We have already seen the foundation of this agenda by the likes of Attorney General Jeff Sessions, Education Secretary Betsy DeVos and Housing Secretary Ben Carson.
As the president and his administration seek to make America white again, many people are left asking themselves, "What can we do to assist immigrants while fighting these devastating sweeping turn of events?" First, we can donate to local organizations that are providing legal assistance to immigrant families. Second, if you have language skills, you can volunteer to help translate for immigrants who need to speak to social service providers or lawyers. Third, we can stay vigilant and put pressure on our elected officials to provide more than lip service.
We are in this together and we cannot turn our backs on the immigrant communities among us.
Christina Greer, Ph.D., is the 2018 NYU McSilver Institute Fellow and an associate professor at Fordham University, the author of "Black Ethnics: Race, Immigration, and the Pursuit of the American Dream," and the host of The Aftermath on Ozy.com. You can find her on Twitter @Dr_CMGreer.