Undeterred, LaVar Ball undertakes s another bold venture  
JAIME C. HARRIS | 6/28/2018, midnight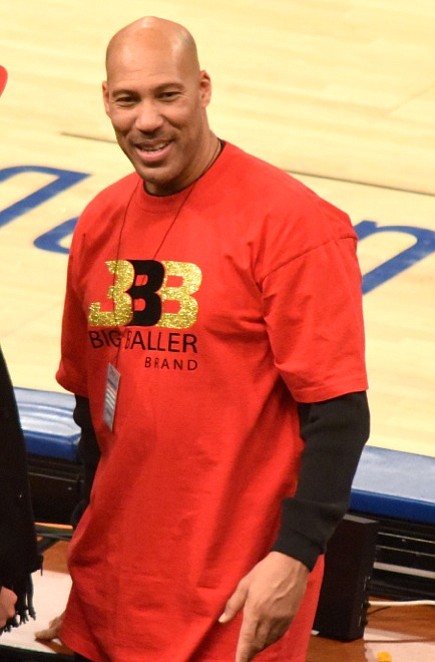 Criticism, cynicism and doubt are to LaVar Ball what wind is to a turbine. It powers him, emboldens him and provides free publicity for his ever evolving sports machine.
On the heels of launching his controversially expensive Big Baller brand sneakers, the 50-year-old patriarch of the increasingly ubiquitous Ball family has begun a new and perhaps bolder venture. The Junior Basketball Association is a men's professional league that held its first doubleheader of games this past Sunday. Consisting of eight teams all located in major United States cities, it is a league constructed to offer opportunities to young men who willingly or otherwise forego college and aspire to carve out a professional career.
"You always gonna have haters and doubters," Ball said to this reporter and another member of the media during a brief conversation waiting for an elevator on the fifth floor at Madison Square Garden last December after the Knicks' 113-109 overtime victory over the Los Angeles Lakers.
"I don't let [negative criticism] bother me," he continued. "Imma keep doing things my way." Ball was speaking about the reaction to his decision to pull 19-year-old son LiAngelo out of UCLA and remove 16-year-old LaMelo from Chino Hills High School in California and have them sign professional contracts with BC Vytautas of Lithuania.  
As we entered the elevator, with all three sons in tow, including 20-year-old Lakers guard Lonzo, Ball culminated the exchange emphasizing, "They'll see!" The Balls arrived overseas a little more than three weeks later. In less than four months, in late April, Ball announced LiAngelo and LaMelo would be leaving Lithuania and heading back home.  
From the outset, naysayers contend the JBA is destined for failure. In large part, their opinion is based primarily on attendance. Indeed, Tuesday's night's games— the JBA is streamed live via Facebook— the Dallas Ballers versus the New York Ballers (all of the teams are superfluously named Ballers) and Houston against Chicago, held at Wintrust Arena in Chicago, were sparsely attended. Wintrust is a 10,387 seat venue that serves as the home of DePaul men's and women's basketball teams as well as the WNBA's Chicago Sky. The backdrop was a sea of empty seats.
Tickets for all of the league's games range from $40 to $99 for courtside seats. The New York team is coached by Marvin McCullough of the esteemed McCullough basketball clan. Although technically no team has a home court for its eight-game regular season schedule, the New York venue is the David S. Mack Sports and Exhibition Complex on the campus of Hofstra University. Each player earns $3,000 per month during the season.
LaMelo, who plays for Los Angeles, is the JBA's signature attraction. He was ranked as high as No.6 in the class of 2019 before exiting Chino Hills High. He dropped 38 in his debut against Seattle Sunday. Some of the harsh running social media posts during LaMelo's game disparaging both him and the league clearly reflected detractors desire for them to fall flat.  Yet, without perhaps realizing it, they were also rooting for diminished opportunities for the other players and coaches as well.
Even if the league doesn't sustain more than a year or so, Ball will still be a loud voice in the media spotlight for years to come. Lonzo has a bright future and LaMelo is destined to join him in the NBA soon. In the meantime, Ball will continue to dismiss the noise and surge forward.