Lacrosse program provides outlet for Harlem kids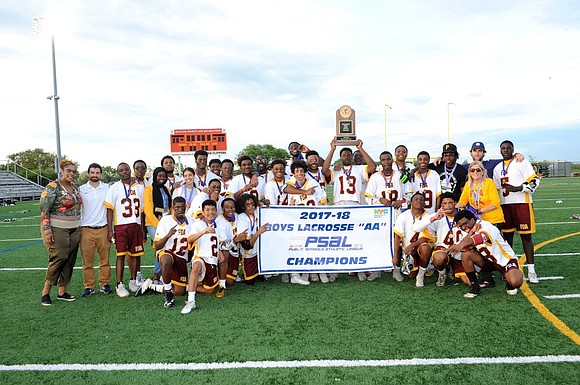 Arsdale wanted to break down exactly how HLL isn't just about lacrosse.
"Lacrosse is not the most important thing that we do," said Arsdale. "If the kids get into it, that's great. But that's not why we exist. The other piece is the education piece where we visit prep schools and colleges campus to expose them to opportunities there. It's so they believe that one day can attend a place like this."
Arsdale said that the last piece of the program is community building. "We're mostly up in Harlem and our students spend most of their time in Harlem and the South Bronx and we're in those communities all day everyday," he said. "But we're able to take them to new parts of the country where they're able to build relationships with people that they wouldn't otherwise see in life. That part of our program builds bridges between communities."
Students in the program not only compete with in the PSAL, they go on field trips and compete against teams on Long Island, the New York suburbs, Connecticut and New Jersey. HLL recently graduated its first students from the program with many kids receiving scholarships to play lacrosse in college.
None of it surprises Arsdale, who expects to see more of the same from the kids coming up.
"I think it goes back to how serious and focused the kids are," said Arsdale. "And they don't take any of their opportunities for granted. I grew up and played lacrosse where if it was raining outside, that's all that anybody on the team would talk about...or if we hadn't gotten a new set of lacrosse gloves in a long time and that was the big issue. Here on 150th Street, on concrete handball courts on our off days, there's 40 kids with a stick and ball playing pickup lacrosse and running full speed into park benches. They're thinking 'How do I get better at this?'"
With his help and the help of others, HLL kids won't only continue to improve on the field, but in the classroom.