Moshood Creations celebrating culture, style and community spirit
Olayemi Odesanya and Nayaba Arinde | 7/5/2018, 10:10 a.m.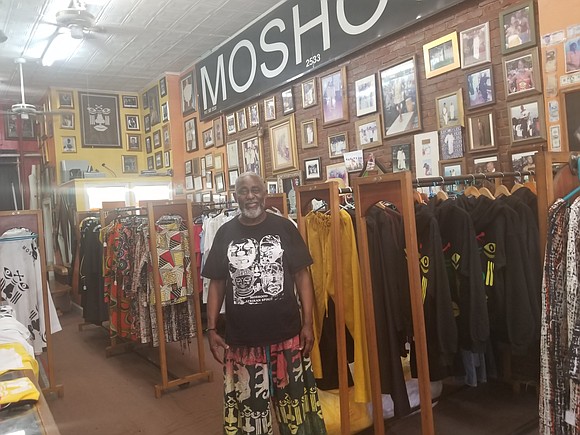 "I have been going to Moshood since I was in high school at Brooklyn Tech," said New York City Council Majority Leader Laurie Cumbo. "I am excited because Moshood continues to be at the forefront, and now it's time to support him in a way we have never done before."
Moshood is an affable, lovable man, but surprisingly shy and modest in some ways. A culturally proud man, his generosity of giving clothes away has led to many asking that his loyal customers "buy or donate" as the store tries to traverse the ethnic cleansing/gentrification of Fort Greene and Brooklyn in general.
"This is a family place. This is a community place. A place that has been here for over 25 years that has meant culture, social power and economic power," said New York State Sen. Kevin Parker. "Let's continue to try to support him in any way we can!"
Bandele said, "People should support Moshood because this is our institution. The motto is 'Wear Moshood Wear Yourself,' and that is what I feel when I wear it. It is a universal, international feeling, and I really hope the crowd-funding comes through."
Coming up the annual outdoor Moshood fashion show, July 29, 2018, is celebrating 24 years of selling fly threads to a well-healed clientele!
"If you want to feel good, you want to know that something is impeccably sewn and cut, and with the colors and designs chosen with care, wear Moshood," Bandele said. "That's what people want in a garment."
Moshood is located at 698 Fulton St. in Fort Greene, Brooklyn. For more information, go to www.gofundme.com/moshood or call 718-243-9433.