Mama Imani Humphrey, an educator, activist and Kwanzaa authority
Herb Boyd | 1/11/2018, 1:33 p.m.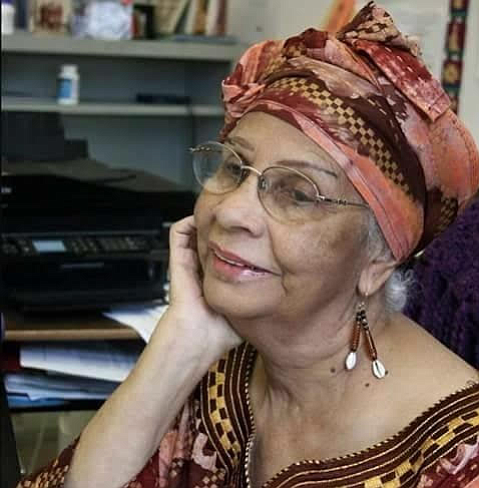 She was an unstinting worker in the building of independent Black institutions and subsequently chaired the board of Ujima School and a school founded by her son other activists. From her experience in the public school system and in community-based education programs, she created Aisha Shule (KiSwahili for School of Life) and the W.E.B. DuBois Preparatory Academy.
"Over a 40-year period," her son wrote, "several thousand students attended K-12 in those institutions as both private and independent charter schools. She was also a teacher of teachers, including her oldest daughter, Holly Hasina Murphy, who worked closely with her in building affirmative schools and movement."
As a mentor to numerous teachers, administrators and education activists, she inspired and expanded the ranks of activist-educators dedicated to excellence in African-American education, culture and empowerment. For five decades, together with her older sister, Malkia Brantuo, and several other activist women, including Enowoyi Hill and Gloria Aneb House, she sought to influence the transformation of education for Detroit's Black children.
Humphrey was an advocate of Black culture and arts, and cultivated numerous young artists, including her daughter, singer-songwriter Leesa Richards, and independent scholars such as her eldest son, Mosi Humphrey. The institutions she created often housed conferences, community meetings and celebrations and were hubs of community engagement and empowerment.
She was a founder of Black Women Aware and active in the anti-apartheid movement, African Liberation Day, the National and Michigan Black Political Assemblies, the Black Women's United Front, the Council of Independent Black Institutions, the Detroit Council of Elders and many community and national organizations. She was a dedicated member of Fellowship Chapel in Detroit and served for many years as a worship leader. Over the course of her career, she taught in the Detroit Public Schools, Wayne County Community College and Wayne State University and also consulted on education and institutional development.
Among her publications is "First Fruits: The Family Guide to Celebrating Kwanzaa." The book, published by Third World Press, which published her son's books, offers a definitive role of the family's participation in this celebration and its rituals, and few have written with as much passionate authority on this annual event and spiritual implications. Several years ago, when a young member of her circle, Jabari Jordan, 18, was taken from the community, Imani was there to offer words of consolation and the importance of honoring the rite of passage.
Mama Imani Humphrey joined the ancestors on her birthday March 8, 2016. She was 84.