A good Airbnb guest…
MEGAN PINCKNEY | 1/11/2018, 2:23 p.m.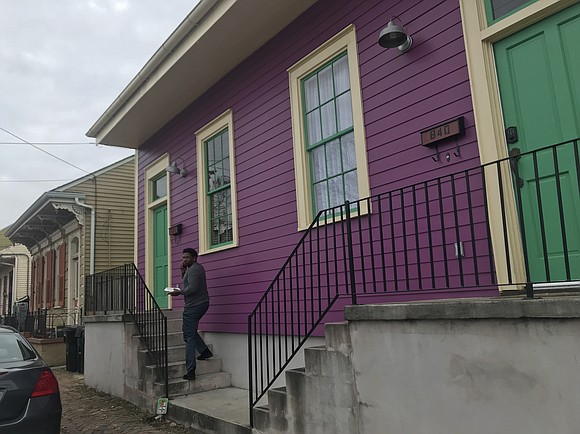 Never have travelers had as many short-term lodging options as they do now. Gone are the days when hotels/motels, bed & breakfasts and hostels were the only options in the marketplace. Now, thanks to websites such as Airbnb, travelers have the ability to rent short-term lodging from ordinary people all over the world who will rent their homes—or a room in it—at an affordable cost.
This past weekend, while celebrating one of my very best friend's birthdays down in New Orleans, I stayed in an Airbnb. It served as the perfect home base for the four of us when we weren't down on Bourbon Street partaking in the foolery. And the best thing about this place was that it gave us the opportunity to experience the Bywater neighborhood, a part of the city that I hadn't seen during any of my previous trips to New Orleans—as it typically doesn't see many tourists.
The home was clean, modern and comfortable, and I think it could have been the model for what an Airbnb should provide guests. It honestly set the mood for our trip and we were thrilled to have made that choice. I would highly recommend this lodging option to anyone looking for an affordable way to travel, a place where a group of people can stay together or for the traveler who wants to stray off the beaten path.
Although there are several things we should expect from an Airbnb host (safety and security, clean towels and sheets and a space that's been thoroughly maintained), what many Airbnb guests forget is that there are things expected of them, too.
A good Airbnb guest will do research before contacting a host. This research includes reading the host review to know what to expect of the host, the house/room, the neighborhood and maybe even the town. Many of your questions will probably be summed up in the information the host has already provided. You'll also find any special requests the host might have for you as a guest. And be sure to take the time to review the calendar provided before inquiring about a specific date. I also suggest reading a few of the negative reviews in the beginning to help determine if you actually want to stay in this place before you even contact the host.
A good Airbnb guest has a likable, trustworthy-looking Airbnb profile with accurate information, including a real photo. You want to create a good first impression from the moment the hosts are virtually introduced to you. Remember you want them to want you to stay in their homes. And then, while booking, introduce yourself and state who'll be staying with you (saying "a friend and her husband" is sufficient) and maybe add why you are in town.
A good Airbnb guest doesn't ask to pay in cash. Although the booking fee for Airbnb might seem hefty, it's put in place to protect both parties in case anything goes wrong. This fee is put in place for a reason and wanting to go around it seems incredibly sketchy.